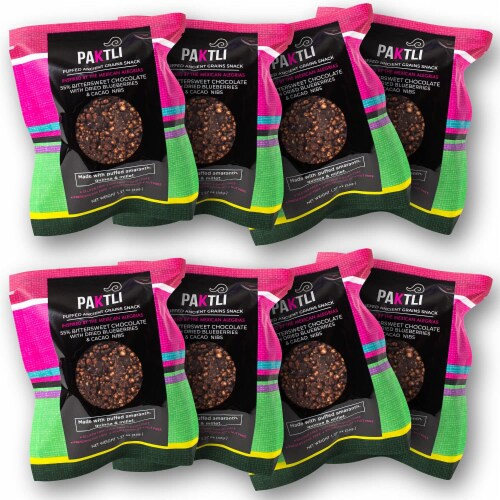 Hover to Zoom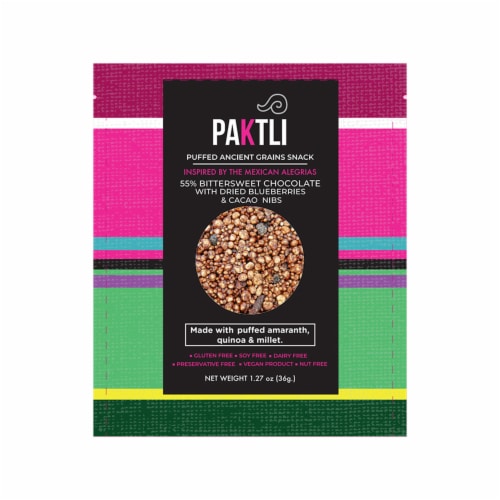 Hover to Zoom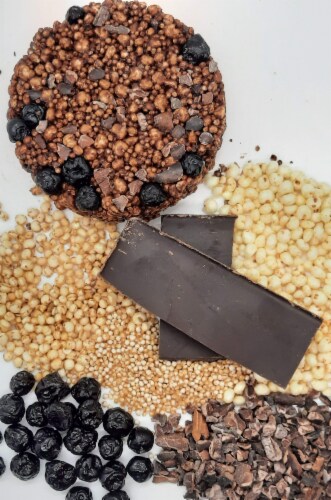 Hover to Zoom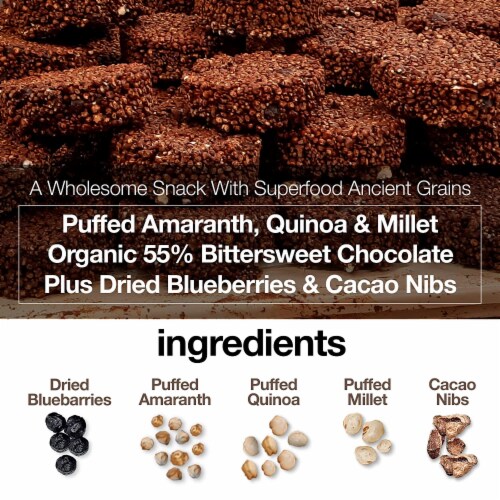 Hover to Zoom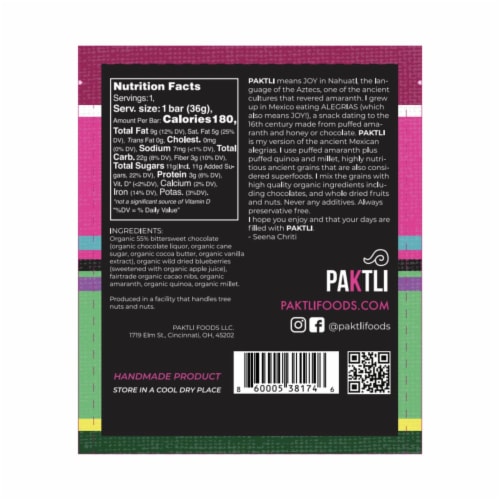 Hover to Zoom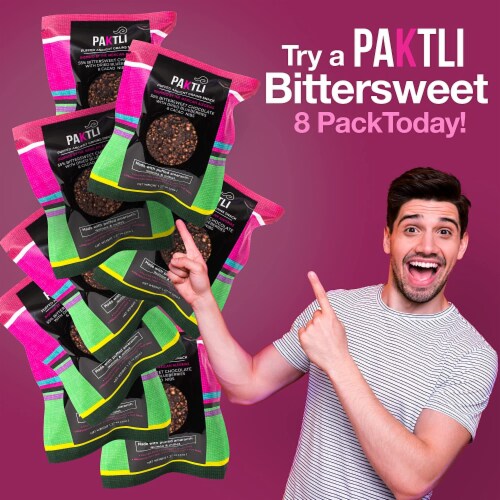 Hover to Zoom
Bittersweet Chocolate with Dried Blueberries & Cacao Nibs - 8 Packs | 1.27 Oz each
8 Packs | 1.27 Oz each
UPC: 0085004343802
Product Details
Inspired By Mexican Alegrías
Meet our founder Seena Chriti - Paktli means joy in Nahuatl, the language of the Aztecs, one of the ancient cultures that revered amaranth.
I grew up in Mexico eating alegrías (which also means joy!), a snack dating to the 16th century made from puffed amaranth, honey, or chocolate.
Paktli is my version of ancient Mexican alegrías. I mix the superfood ancient grains amaranth, quinoa, and millet, with organic chocolate, whole dried fruit, and nuts to create a unique snack that I hope you enjoy.
Made With Fresh High Quality Ingredients


Organic 70% Extra Dark Chocolate


Organic Dried Cranberries


Organic Cashews


Organic Amaranth


Organic Quinoa


Organic Millet


Gluten Free, Dairy Free


Vegan, Soy Free, Preservative Free


PRODUCT FEATURES:


Nutritious gluten free snacks to power your day: Satisfy your sweet cravings with Paktli Foods puffed ancient grain snacks! These snack bars are a delicious blend of Organic 55% bittersweet chocolate, organic quinoa grain, organic amaranth grain, and organic millet grain to create a unique anytime snacking experience. You can't get enough of these wholesome organic bittersweet chocolate covered treats! Each bag contains 8 individually wrapped snacks for you and your family!


---