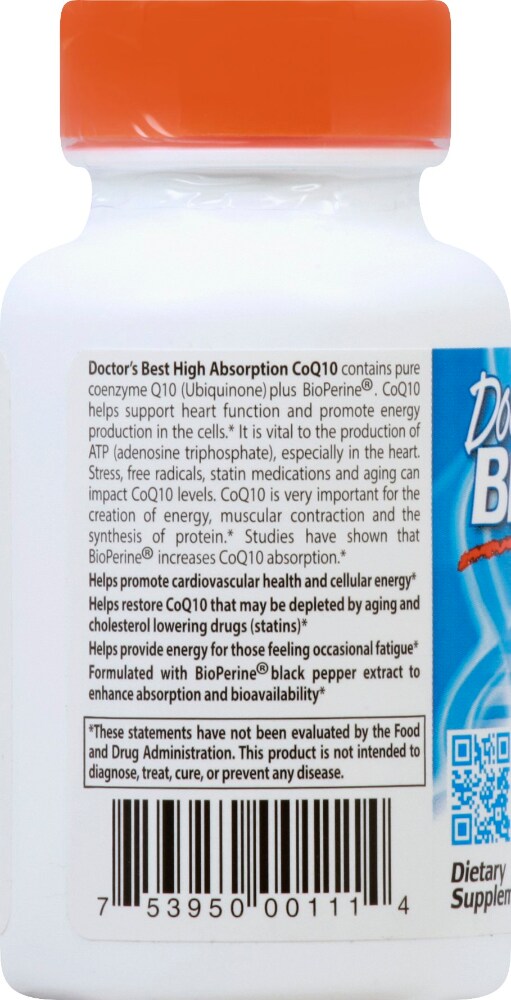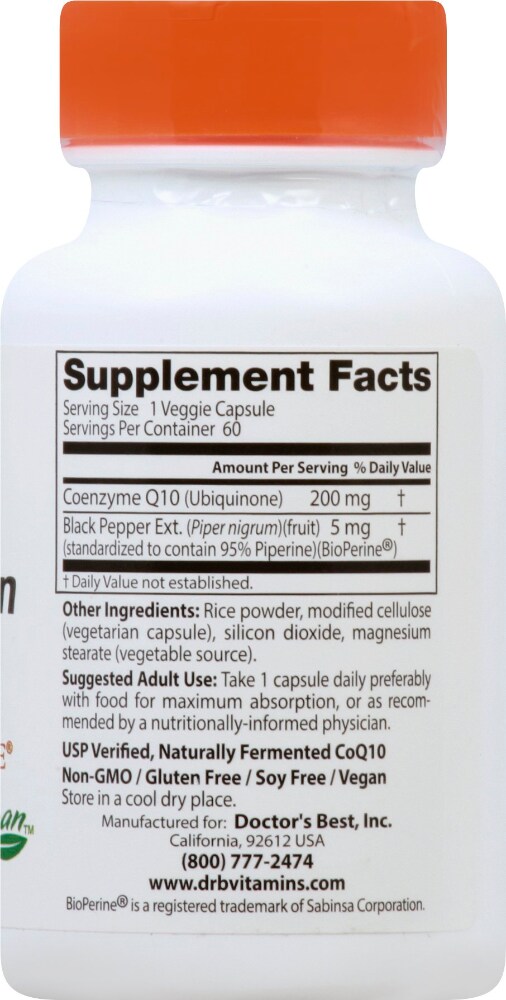 Doctor's Best High Absorption CoQ10 with BioPerine®
200 mg - 60 Veggie Caps
UPC: 0075395000111
---
Doctor''s Best High Absorption CoQ10 contains pure coenzyme Q10 (Ubiquinone) plus BioPerine®. CoQ10 helps support heart function and promote energy production in the cells. It is vital to the production of ATP (adenosine triphosphate), especially in the heart. Stress, free radicals, statin medications and aging can impact CoQ10 levels. CoQ10 is very important for the creation of energy, muscular contraction and the synthesis of protein. Studies have shown that BioPerine® increases CoQ10 absorption.
• Helps promote cardiovascular health and cellular energy
• Helps restore CoQ10 that may be depleted by aging and cholesterol lowering drugs (statins)
• Helps provide energy for those feeling occasional fatigue
• Formulated with BioPerine® black pepper extract to enhance absorption and bioavailability
*These statements have not been evaluated by the Food and Drug Administration. This product is not intended to diagnose, treat, cure, or prevent any disease.
---