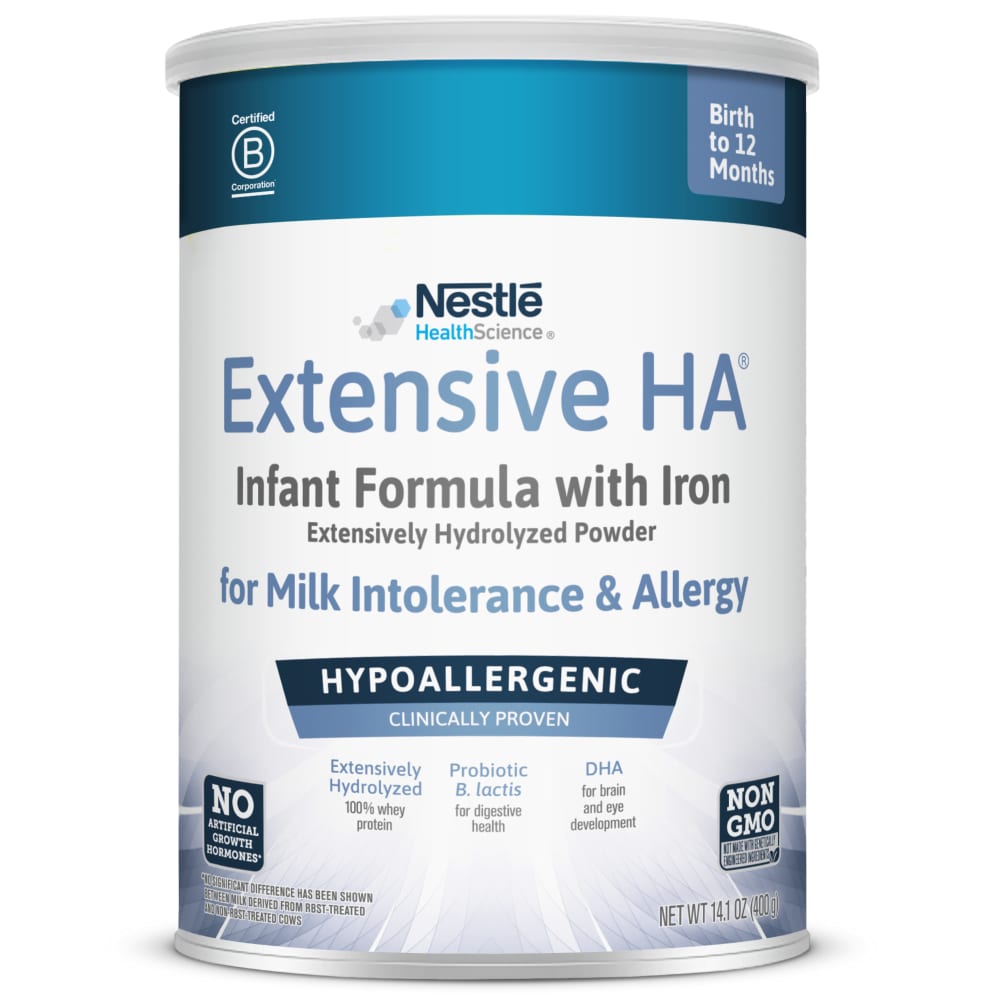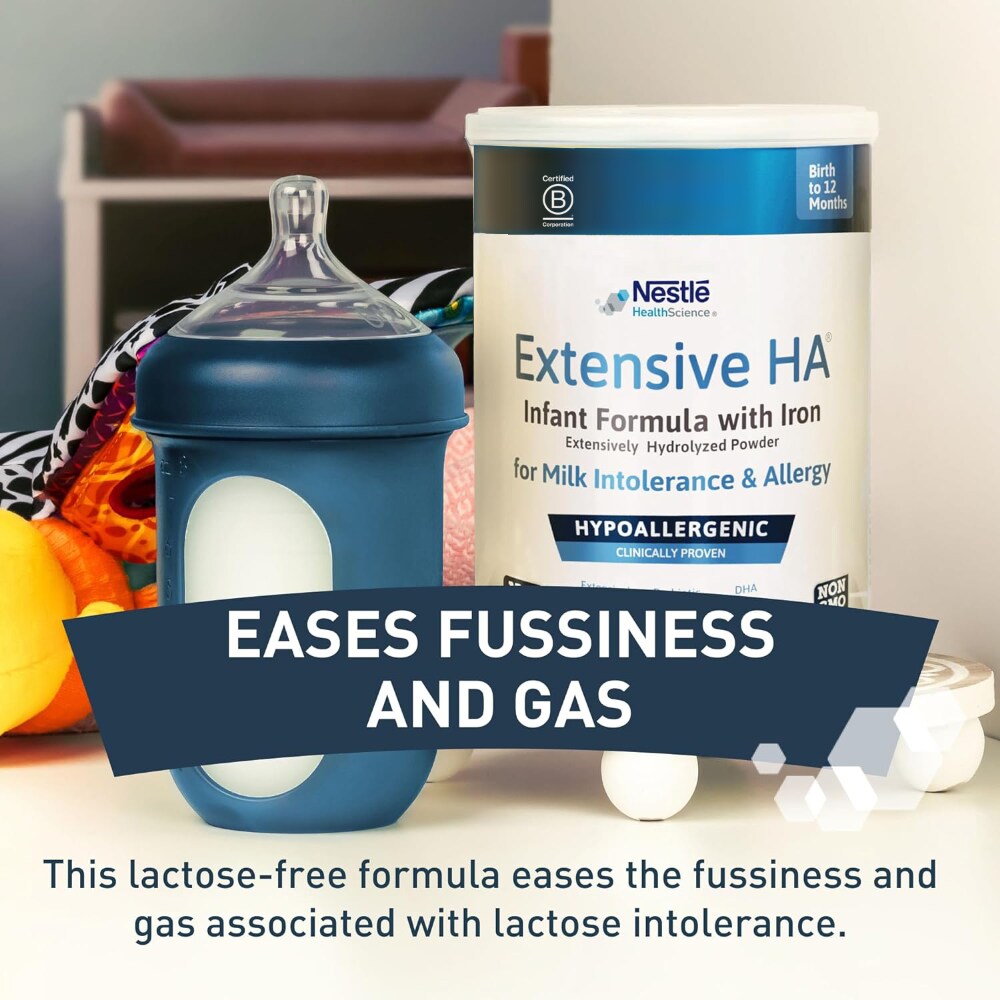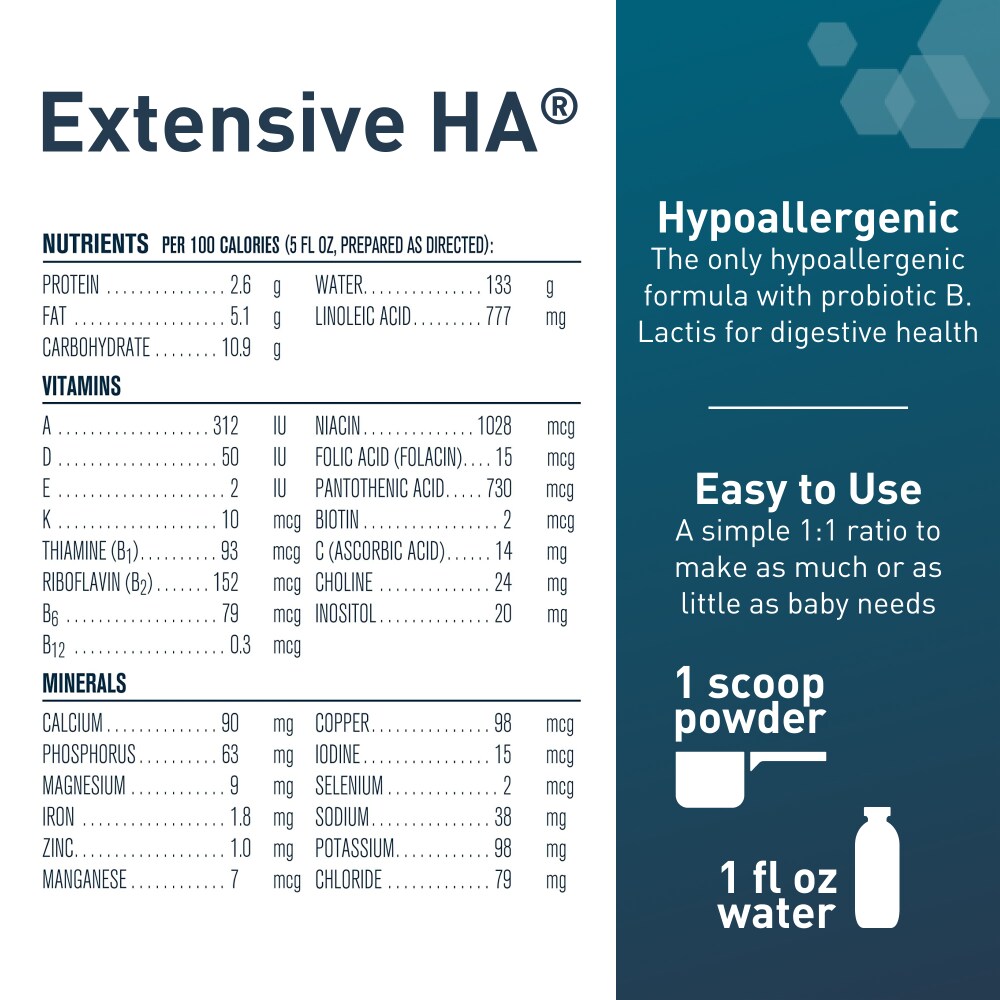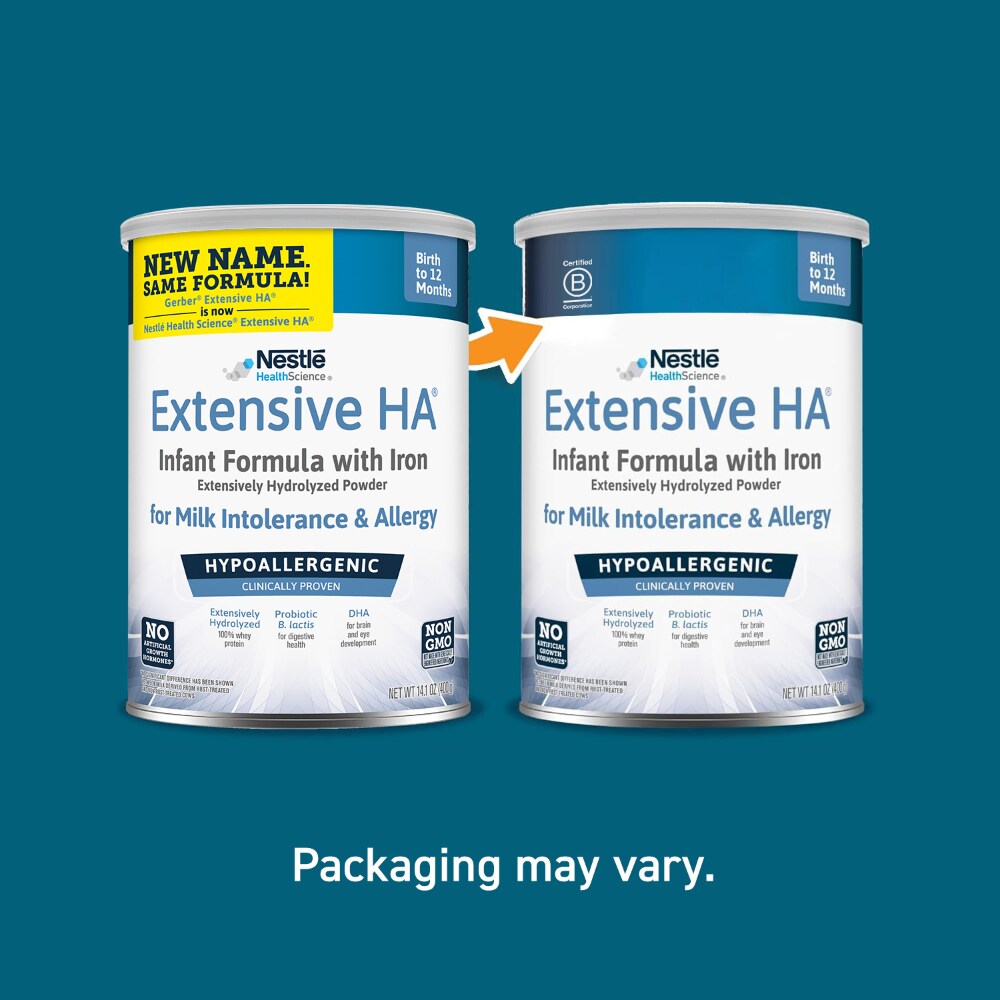 Gerber Extensive Hypoallergenic Powder Infant Formula
14.1 oz
UPC: 0005000059852
---
Gerber Extensive HA™ formula provides your baby with all nutrients essential for physical and mental development. It has: 100% high quality whey protein, broken down into very small pieces designed to be well tolerated by most infants with cow's milk protein allergy; Fat blend with MCT oil to help facilitate fat absorption; Probiotic B. lactis for digestive health; DHA for brain and eye development.
Good to Remember: Cow's milk protein allergy is the most common food allergy in infancy. The right choice of special diet is made by your pediatrician to ensure the well-being and healthy growth of your child.
Good to Know: Gerber Extensive HA™ is a hypoallergenic, extensively hydrolyzed formula for the dietary management of cow's milk protein allergy.
For Birth + (0-12 Months)
For Milk Intolerant & Allergy
Hypoallergenic
Clinically Proven
100% Whey Protein Extensively Hydrolyzed
Probiotic B. Lactic for Digestive Health
MCT Oil for Fat Absorption
Lactose Free
---