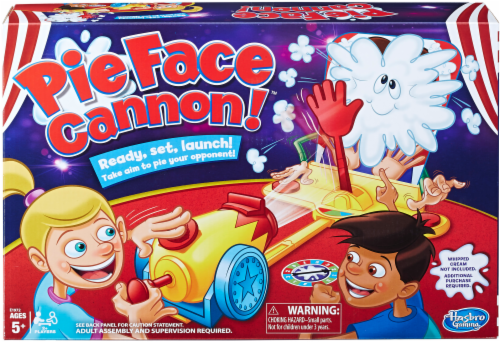 Hover to Zoom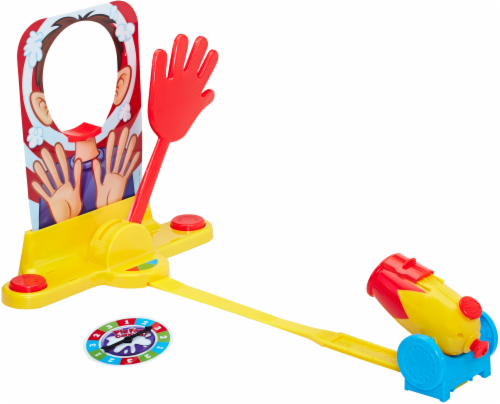 Hover to Zoom
Hasbro Pie Face Cannon Game
Product Details
The Pie Face Cannon game is a real "blast" as players take aim and "pie" their opponent with a cannon full of whipped cream (whipped cream not included). One player puts their chin on the chin rest behind the facemask. The other player aims the cannon and launches the whipped cream. The player behind the mask can try to avoid getting "pie-faced" by using the blocking hand. Players earn points by either blocking themselves or by successfully "pie-ing" their opponent. The first player to get five points wins!
Includes:
Whipped Cream Cannon
Cannon Holder
Numbered Track
Connecting Stick
Base with Buttons
Blocking Hand
Chin Rest
Splash-Card Mask
Spinner with Arrow and Base
Instructions
Model: E1972
Age Range: 5+
Assembly Required: Yes
Minimum Number of Players: 2
⚠ WARNING: This product contains small parts and could be a choking hazard for children under the age of 3. Do not substitute other materials or objects to play this game. Use only whipped cream (not included). If whipped cream comes in contact with eyes rinse immediately with water.
---