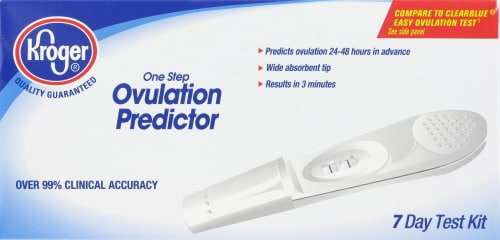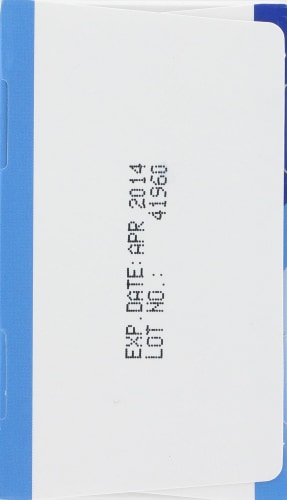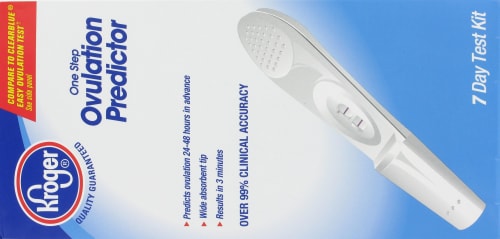 Kroger® Ovulation Predictor Kit
Predicts Ovulation 24-48 Hours in Advance for Early, Confident Family Planning. The One Step Ovulation Predictor is a highly accurate home test that helps you predict ovulation, the days when you are most able to become pregnant. In clinical studies, this test has proven over 99% accurate in detecting the increase in Luteinizing Hormone ("LH surge"). This surge usually occurs in women 24-48 hours before ovulation, so you can plan ahead to maximize your chances for conception.
Easy to Use, Easy to Read Results. This rapid, easy to use test gives you reliable results. Simply hold the absorbent tip in your urine stream for at least 5 seconds. Results will appear in as early as 3 minutes. A pink line in the test window, that is the same color as, or darker than, the line in the reference window, lets you know that you should ovulate within 24-48 hours.
Over 99% Clinical Accuracy
Predicts Ovulation 24-48 Hours in Advance
Wide Absorbent Tip
Results in 3 Minutes
Our Pharmacists Recommend
Contents: 7 Test Sticks and 1 English/Spanish Instruction Insert
---