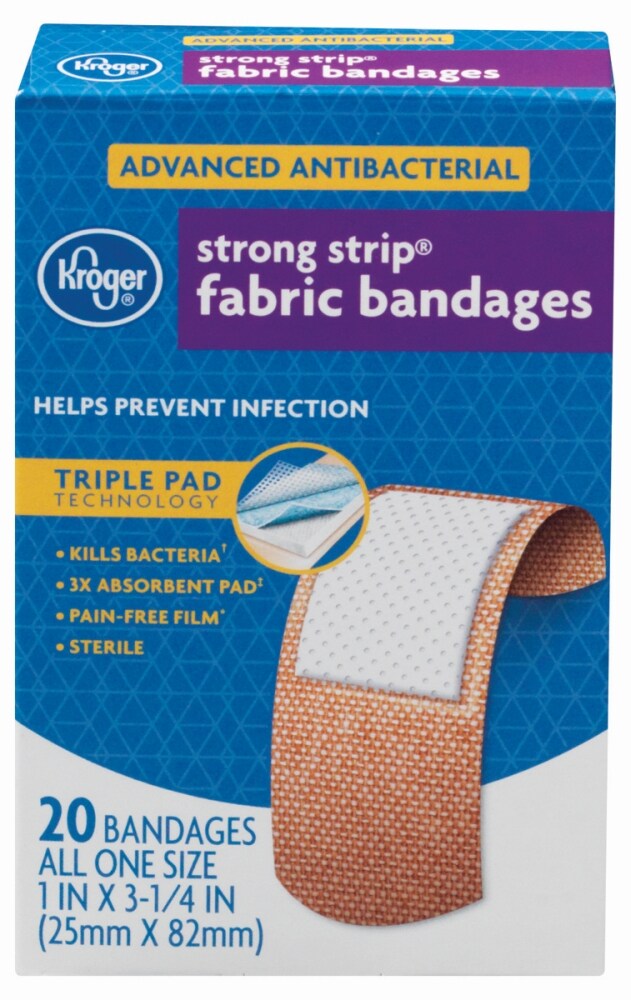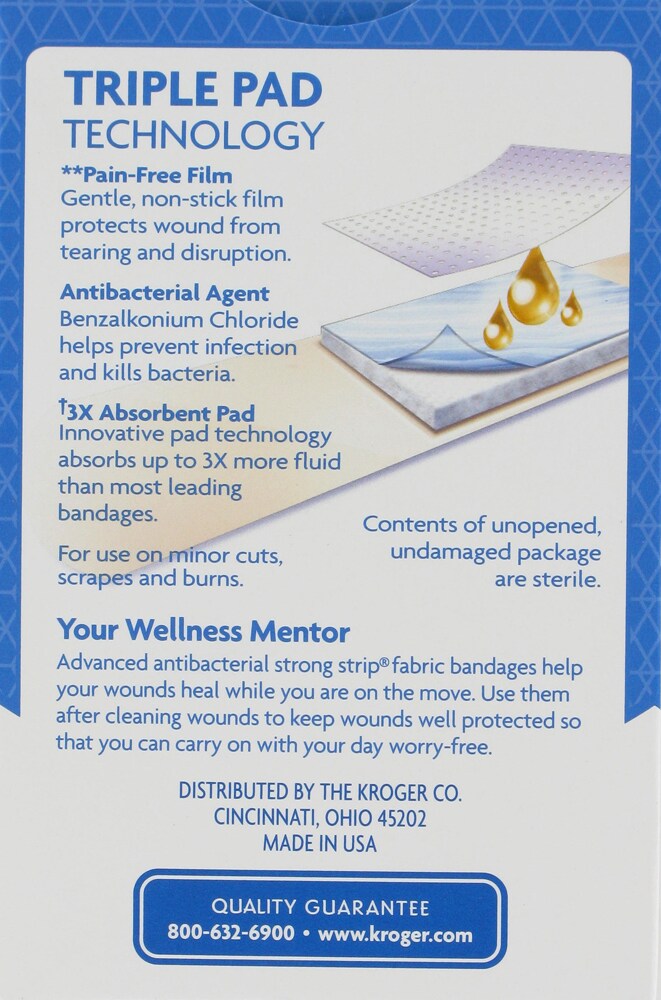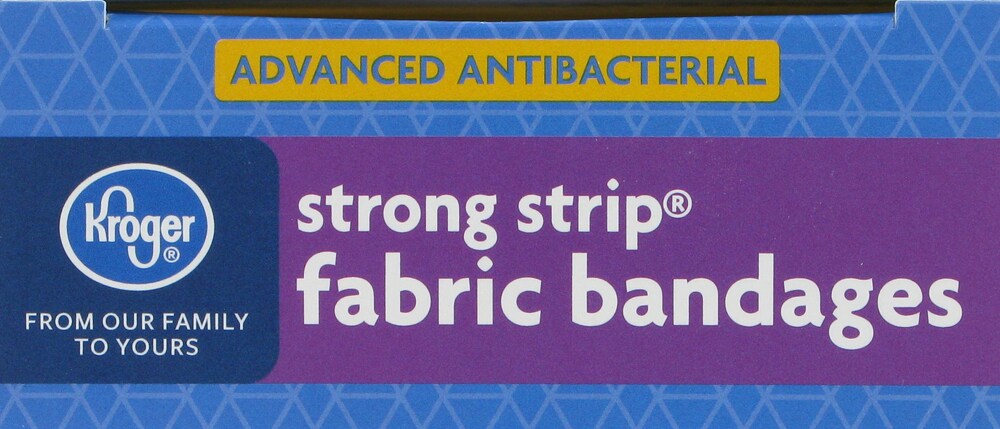 Kroger® Strong Strip Fabric Bandages 20 Count
---
Triple Pad Technology
Pain-Free Film
Gentle, non-stick film protects wound from tearing and disruption.
Antibacterial Agent
Benzalkonium Chloride kills bacteria and helps prevent infection.
Innovative pad technology absorbs up to 3X more fluid than most leading bandages.
Your Wellness Mentor
Advanced Antibacterial strong strip fabric bandages help your wounds heal while you are on the move. Use them after cleaning wounds to keep wounds well protected so that you can carry on with your day worry-free.
For use on minor cuts, scrapes and burns.
Helps Prevent Infection
Pain-Free Film
Sterile
20 Bandages All One Size

1 in x 3-1/4 in (25mm x 82mm)
---