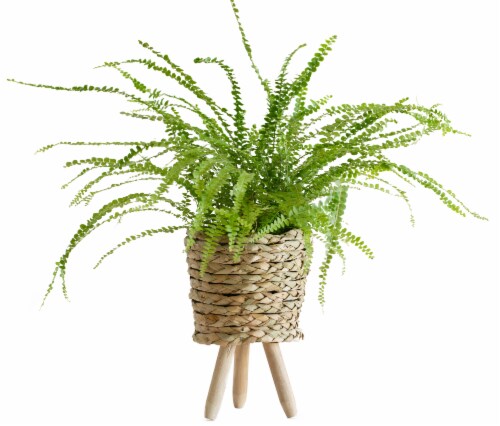 Hover to Zoom
LiveTrends Lemon Button Fern Woven Basket (Approximate delivery is 2-5 days)
Product Details
The Lemon Button is a beautiful fern with yellow-green leaflets that exudes a faint lemon scent and won't grow more than a foot in length. This dainty fern is easy to care for and is a great choice for anyone without a green thumb.
A Lemon Button Fern in a beautiful 7"" woven basket accented with sturdy wooden legs. Woven basket measures: 6.5" (L) x 6.5" (W) x 9.5"" (H).
Simple Care: Display your Lemon Button Fern in a humid area such as the kitchen or bathroom with medium to bright, filtered sunlight. Water regularly so the soil doesn't dry out, however, take care to let the soil drain during watering to prevent root rot.
Non-Toxic: Lemon Button Ferns are non-toxic and are safe around both you and your pets.

---