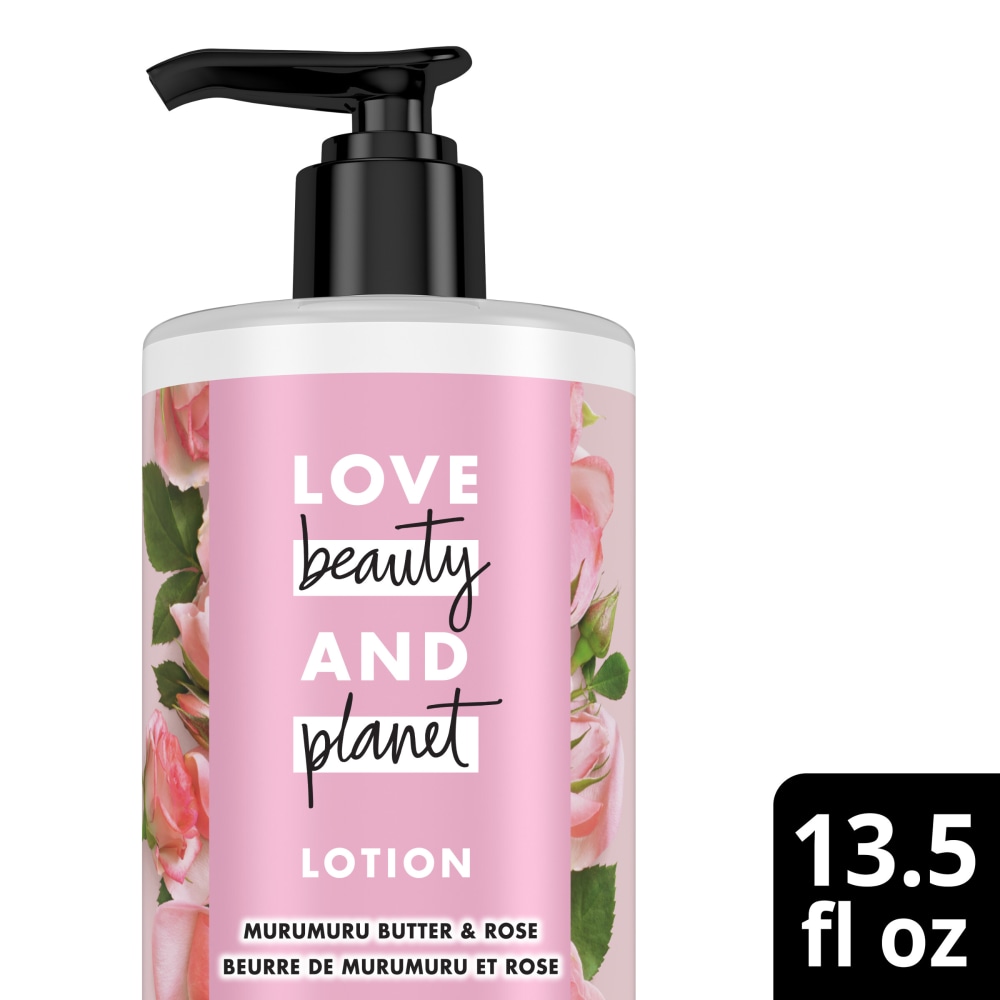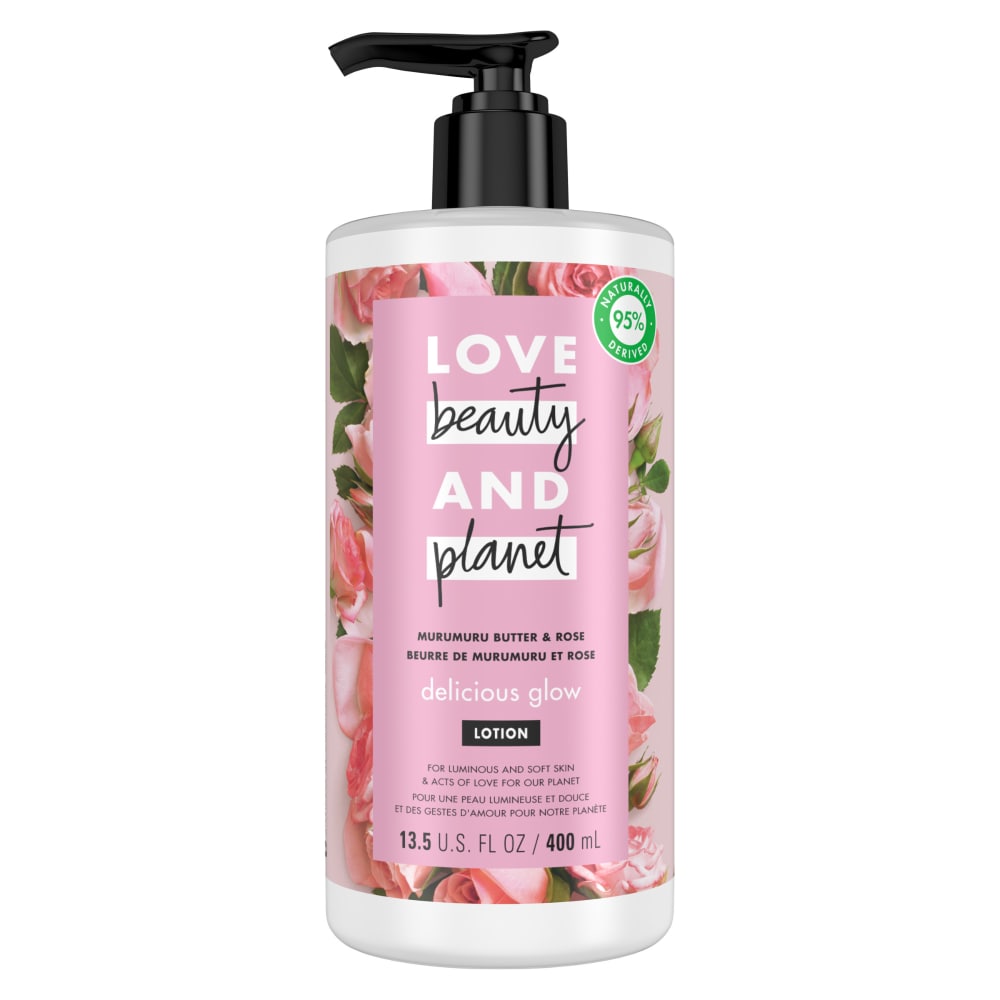 Love Beauty and Planet Delicious Glow Murumuru Butter & Rose Body Lotion
13.5 fl oz
UPC: 0005508600237
Purchase Options
Located in Aisle 13 in Your Store
---
At Love Beauty and Planet we are committed to acts of love that make you and our planet a little more beautiful, everyday. Our goal is a carbon footprint so small it's like we weren't even here. We started our journey by loading our beauty products with goodness. Every one of our bottles is made from 100% recycled materials and are recyclable. Our caps and pumps aren't made from recycled plastics yet, but we're working on it. With our delicious glow body lotion your skin will be radiant and soft. Our body lotions are made with plant based moisturizers and no parabens, no silicones and no dyes. Discover your ultimate glow with this luminous body lotion blended with luscious Murumuru Butter and the delicate scent of Rose Petals, sourced ethically from the Rose Valley of Bulgaria. How to use? You know it - Massage liberally into skin. For best results, use daily.
INGREDIENTS INSPIRED BY NATURE: Infused with Murumuru Butter, this body lotion revel skin and is scented with the freshness of handpicked Bulgarian Rose Petals.
24 HOUR BODY MOISTURIZER: Our Love Beauty and Planet body lotions are moisturizers that last for 24 hours.
OUR BODY LOTION PROMISE: Love Beauty and Planet Murumuru Butter & Rose Delicious Glow Body Lotion provides incredible moisture benefits that makes skin look and feel gorgeous.
BODY LOTION WITH FIVE FREE FROMS: Cruelty-free body lotion, Paraben-free body lotion, Silicone-free body lotion, Dye-free body lotion, Guilt-free body lotion
YES Natural Murumuru Butter, YES Ethically Sourced Rose, YES Vegan Body Moisturizer, YES with Plant Based Moisturizers
Love Beauty and Planet's Murumuru Butter & Rose body lotion leaves your skin luminous and soft.
---