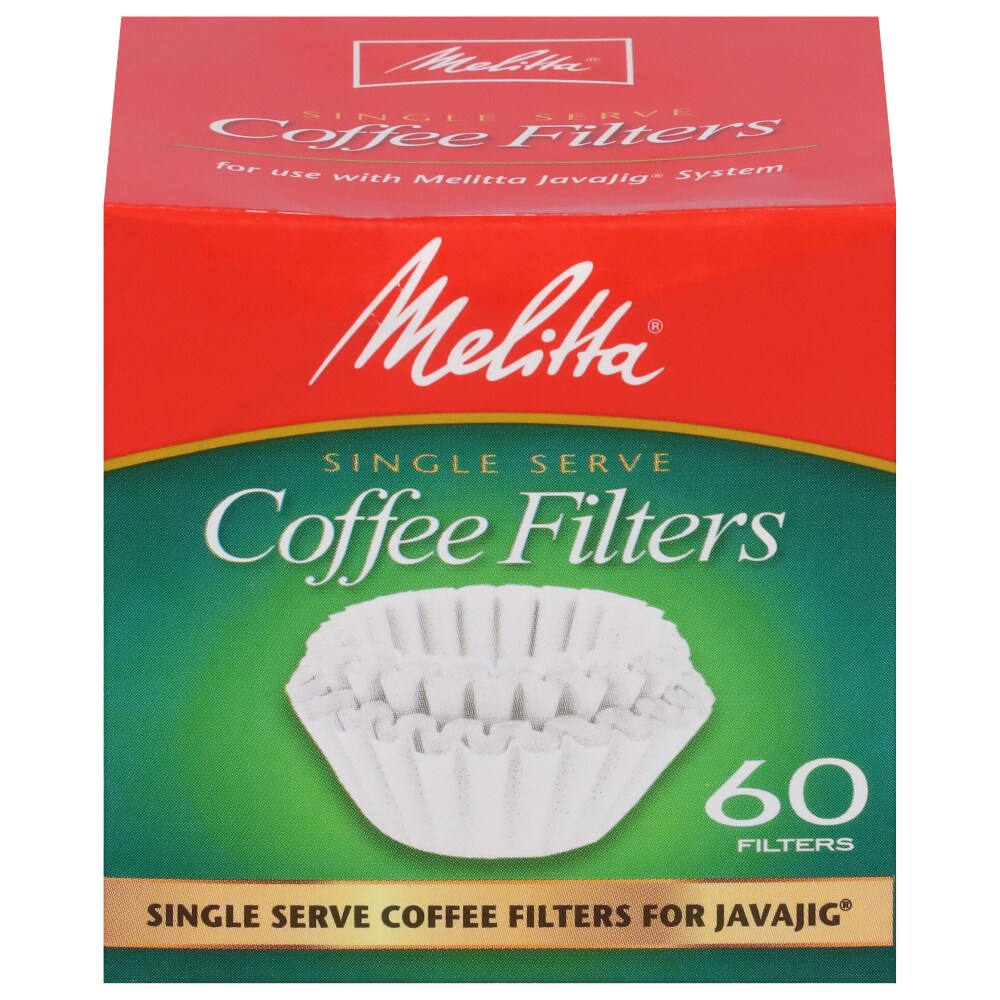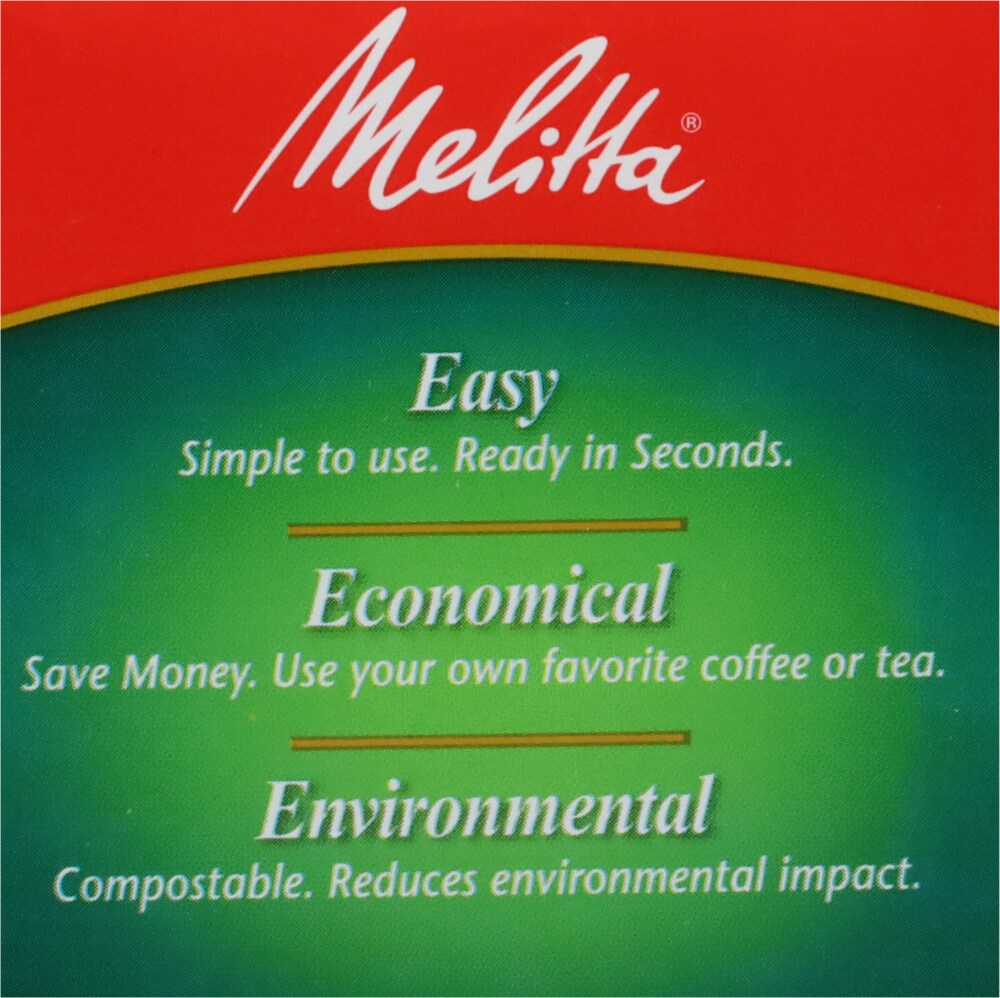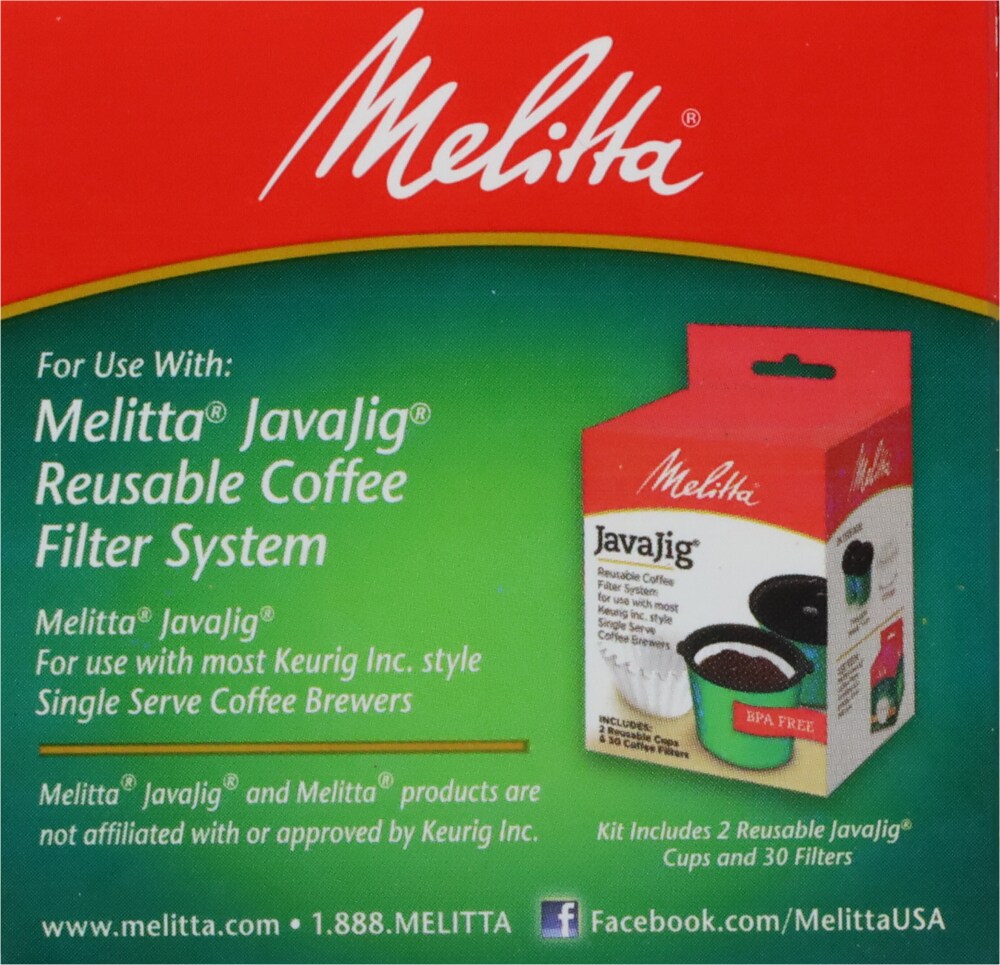 Melitta Java Jig Single Serve Paper Coffee Filter - 60 Pack
---
Replacement paper coffee filters specially designed to fit the Melitta Java Jig reusable K-Cup. Enjoy your own favorite coffee. Use more or less coffee to adjust strength to your preference.
Biodegradable
Enjoy your favorite coffee in seconds
Quick and easy clean up
Environmentally friendly
In-Package Dimensions: 2.825 Inches x 4.001 Inches x 2.809 Inches
Warning: Filter cup and insert may be hot after brewing.
Usage Instructions: Quick & Easy to use Directions: 1. Put filter insert face down (prongs up) on flat surface & place coffee filter on top. 2. Slide cup down over filter until snug. 3. Fill cup with your favorite ground coffee or tea. 4. Snap lid on top and it's ready for use. Remove used coffee filter & toss. Rinse & reuse cup.
---