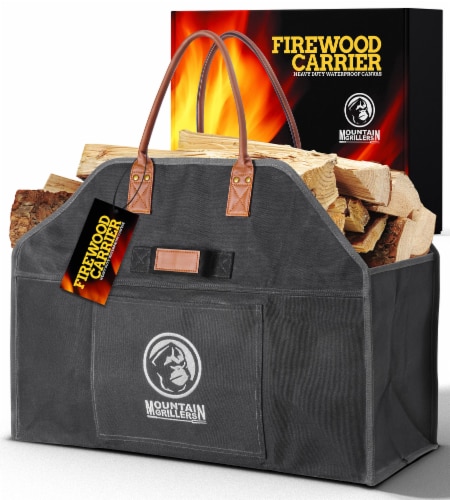 Hover to Zoom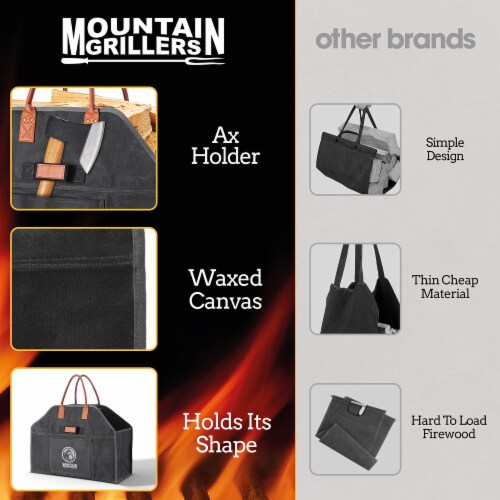 Hover to Zoom
Hover to Zoom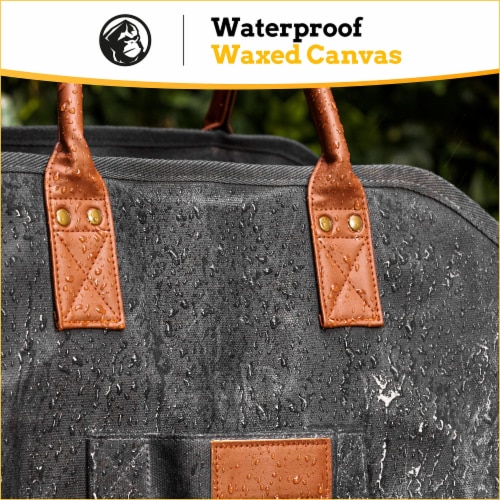 Hover to Zoom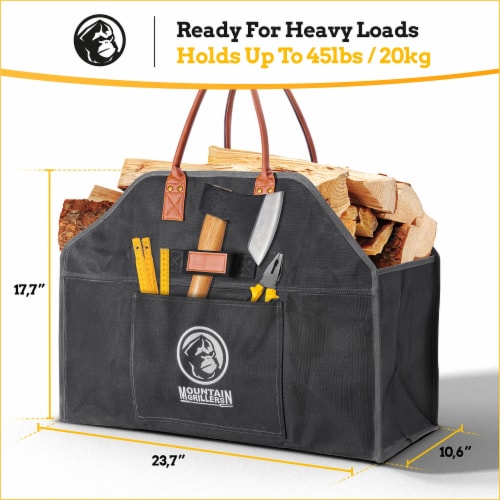 Hover to Zoom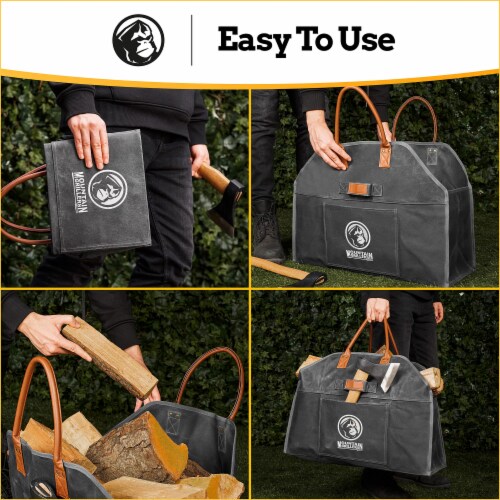 Hover to Zoom
MOUNTAIN GRILLERS Heavy Duty Canvas Firewood Carrier - Carrying Wood & Logs Made Easy!
3.46 H 5.71 L 3.15 W
UPC: 0506065826044
Product Details
Brand: MOUNTAIN GRILLERS
Features:
It is high time to redefine the way you store & carry firewood! Get ready to meet your new favorite Waxed Canvas Firewood Carrier. This fully-enclosed canvas wood bag is extremely thick & durable, big & spacious enough to hold up to 45lbs (20kg), built with waterproof waxed canvas, and lightweight at the same time - all that wrapped up in a design you will love!
Our firewood log carrier features a big front pocket perfect for gloves & cutters, an axe holder, easy-fold design, and reinforced handles that simply won't snap or break - which make it an ideal & practical addition to your firewood essentials! Awaken your inner lumberjack and let this canvas tote bag for wood do some heavy lifting for you, you deserve it!
This fireplace wood holder is so versatile it will wow you all the way! We wouldn't be ourselves, if we have not provided you with a multipurpose firewood carrier canvas! This high-quality canvas log carrier for firewood exceeds all expectations and is perfect for more than just a log or two - it is ideal for BBQ tools, woodworking, gardening, camping, and any other outdoor activity!
Have you ever gifted a log tote or fire wood carrier! Don't be a bore while gifting your friends & family - let's be honest, nobody wants to see more of these playing-it-safe gifts. This fire wood holder aka waxed canvas tote is so practical & unique, that it would make everybody else's fireplace essentials & firewood bags look lame. From beginners to pros, from Joshes to Nicks, everybody's welcome at Mountain Grillers!
---