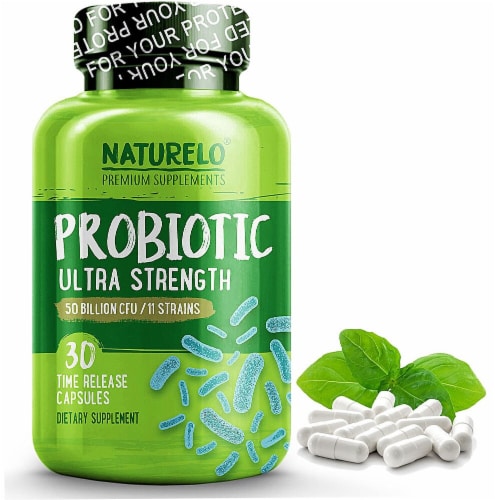 Hover to Zoom
NATURELO Ultra Strength Probiotic Time Release Capsules
Product Details
What Makes the NATURELO Probiotic Different?
Superior 11 Probiotic Strain Digestive Health Formula
Our Probiotics contain 50 Billion Live Cultures for maximum potency and quick results. Advanced Formula with All Essential Lactobacillus and Bifidobacterium Strains: L. Acidophilus, L. Plantarum, L. Rhamnosus, L. Paracasei, L. Salivarius, L. Casei, S. Thermophilus, B. Longum, B. Lactis, B. Breve, B. Bifidum.
Patented delayed release technology protects each capsule from stomach acid to ensure the probiotics are delivered to your intestines alive
The main challenge for the Probiotics is to be able to get through the stomach acids. Most die in the process and never make it to the small intestine. Our Probiotics feature a unique stomach acid protection system that increases the survivability.
*These statements have not been evaluated by the Food and Drug Administration. This product is not intended to diagnose, treat, cure, or prevent any disease.
---