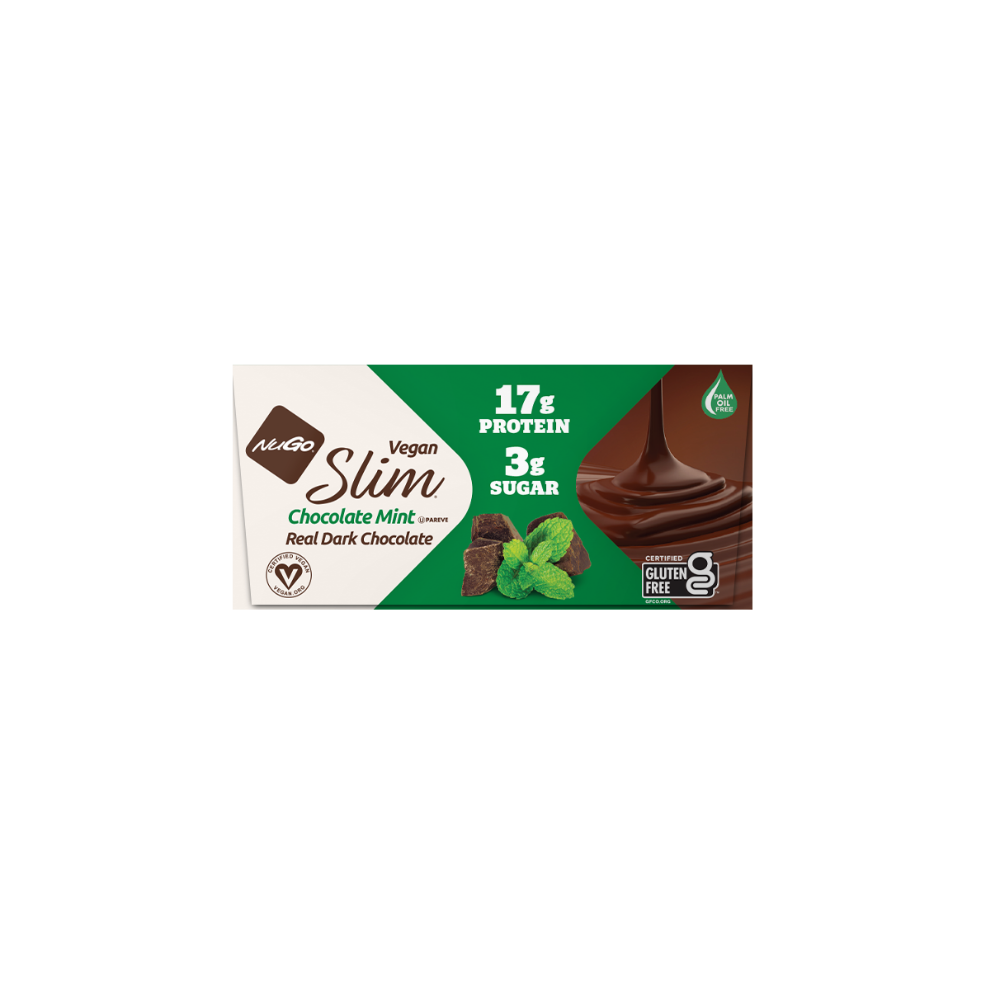 NuGo Nutrition Gluten Free Chocolate Mint Slim Bars
12 ct / 1.59 oz
UPC: 0069153520602
---
Getting Real when it comes to your health
What makes NuGo Slim taste exceptional? Each bar is dipped in luscious Real Dark Chocolate. Real Dark Chocolate is made with natural cocoa butter giving Slim its smooth texture and melt-in-your-mouth flavor. Other protein bars are deceptively labeled as "dark chocolate" but are coated in a layer of waxy imitation chocolate using palm oil or other vegetable oils, instead of natural cocoa butter. The higher melting point of palm kernel oil means imitation chocolate will sit on your tongue without melting in your mouth.
The chicory root fiber in NuGo Slim provides a natural sweetness with virtually no glycemic impact. NuGo Slim uses no artificial sweeteners or Maltitol, a sugar alcohol. The Maltitol Syrup used in most other low sugar & sugar free bars has a higher glycemic impact and often causes stomach distress. Compare the chicory root fiber in NuGo Slim in the chart with other sweeteners used in other low sugar or sugar free protein bars.**
NuGo Slim stands out for its incredibly low glycemic impact. Low glycemic foods can help maintain healthy, steady blood sugar levels, and produce a sustained feeling of fullness that helps curb cravings and control appetite. With a glycemic index score of 29, the impact of NuGo Slim Chocolate Mint on blood sugar levels in minimal.
**Always consult your physician for best practices on managing diabetes.
Fast Facts For Slim
Calories 180
Protein 18 g
Sugar 3 g
Fiber 6 g
Net Carbs 5 g
---