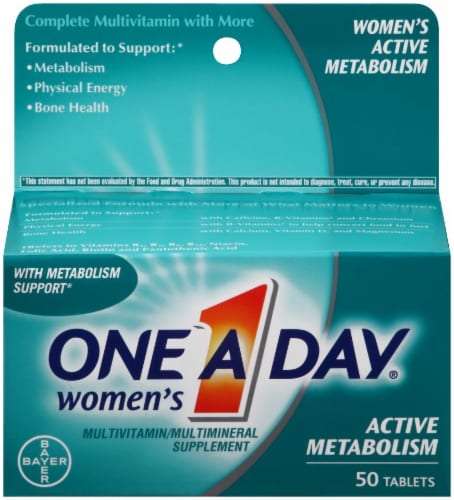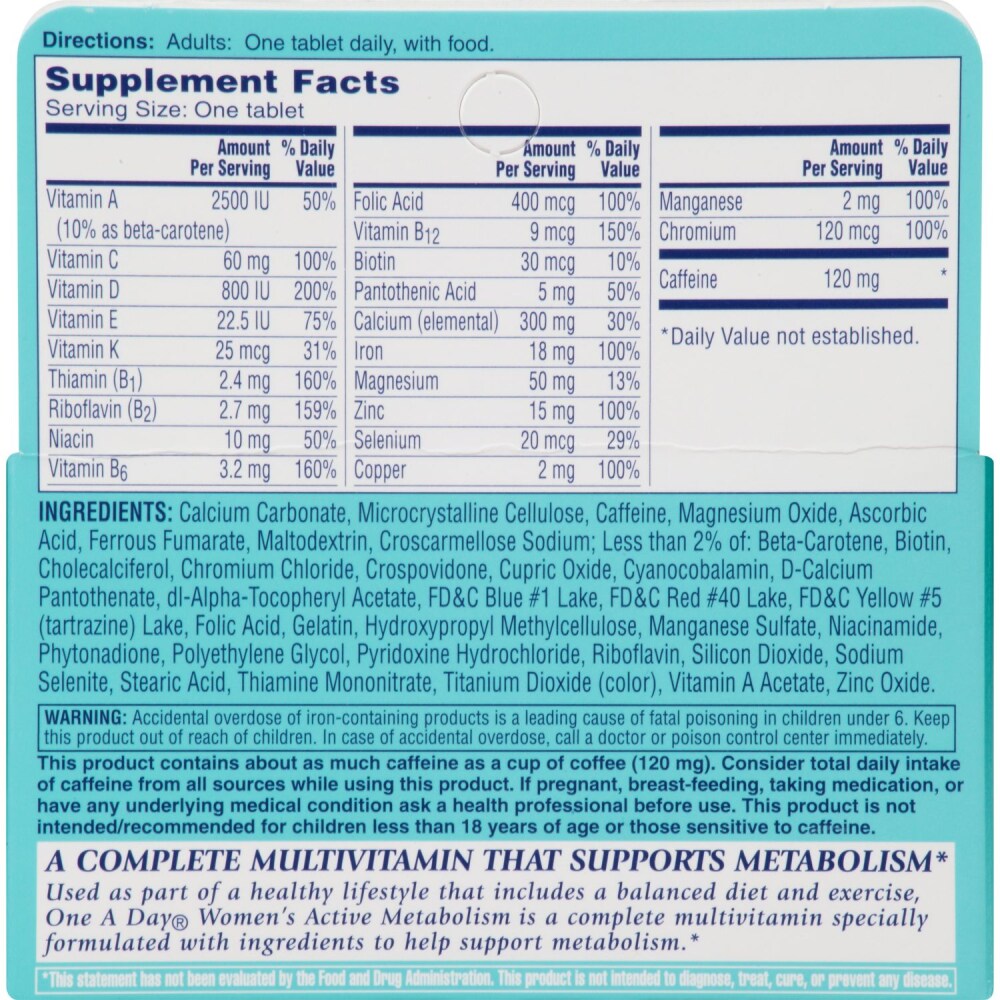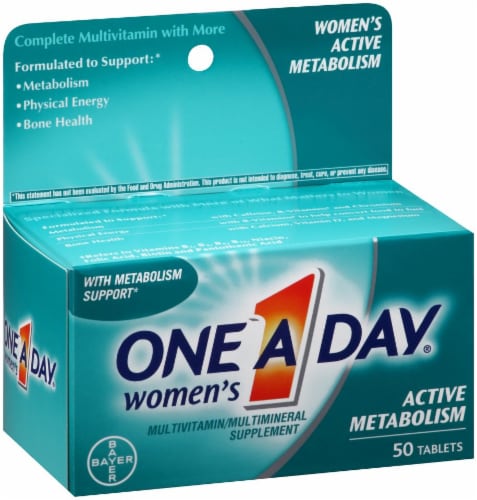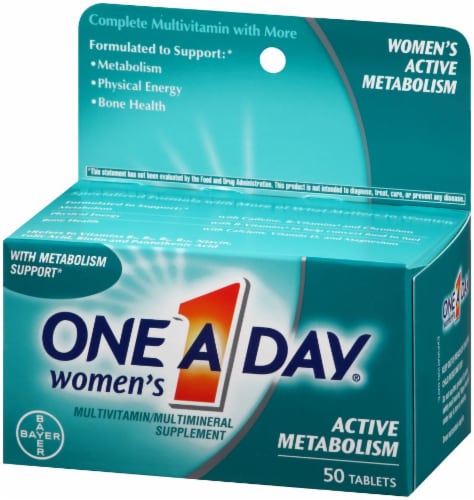 One A Day Women's Active Metabolism Multivitamin/Multimineral Supplement
---
This product contains about as much caffeine as a cup of coffee (120 mg). Consider total daily intake of caffeine from all sources while using this product. If pregnant, breast-feeding, taking medication, or have any underlying medical condition ask a health professional before use. This product is not intended/recommended for children less than 18 years of age or those sensitive to caffeine.
With Metabolism Support*
Complete Multivitamin With More
Made in the USA of US & Imported Materials
Formulated to Support:*

Metabolism
Physical Energy
Bone Health
*These statements have not been evaluated by the Food and Drug Administration. This product is not intended to diagnose, treat, cure, or prevent any disease.
---