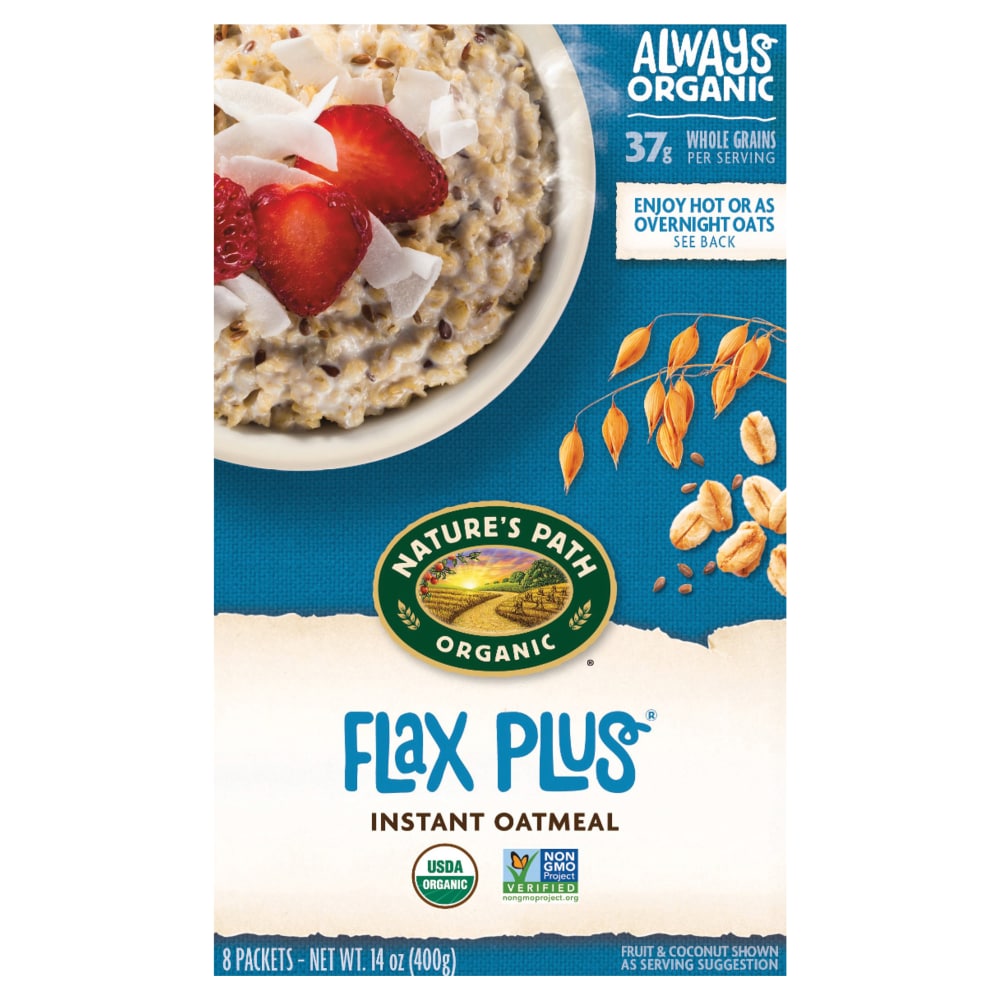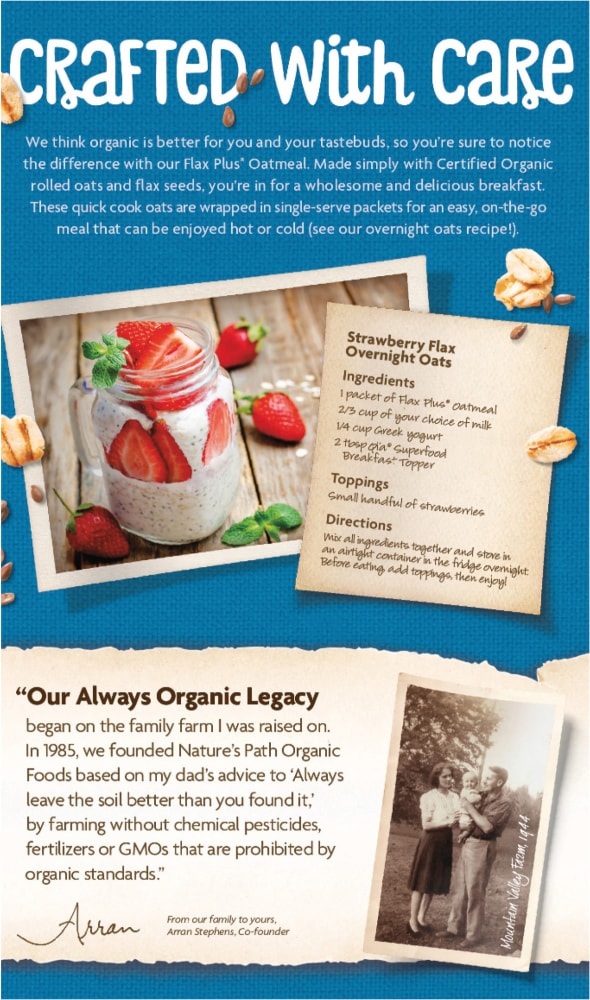 Organics Nature's Path Hot Oatmeal Flax Plus
These delicious organic whole grain oats supply nutritious heart healthy goodness that provides an even, balanced energy release to carry you through the day. Research has shown that oats contain a soluble fiber that may reduce the risk of cardiovascular disease. There are also indications that when combined with moderate exercise, eating oats may have a positive effect on the immune system. It only takes two portions of oat cereal per day to lower your LDL cholesterol. Oats can result in lower blood pressure and cholesterol levels, as seen in a comparison study conducted with a group of people that followed a low fiber diet. Research has also shown that by enjoying oats on a regular basis, you may lower your systolic blood pressure and blood lipids.
Our organic hot oatmeal is made with whole grain steel cut organic rolled oats - including bran. So, start your day with a wholesome and delicious bowl of our whole grain organic oats - just add hot water and enjoy! All the convenience in a nutritious and healthy portion pack that's quick and easy to prepare.
350 mg Omega-3 Per Serving
USDA Organic
---