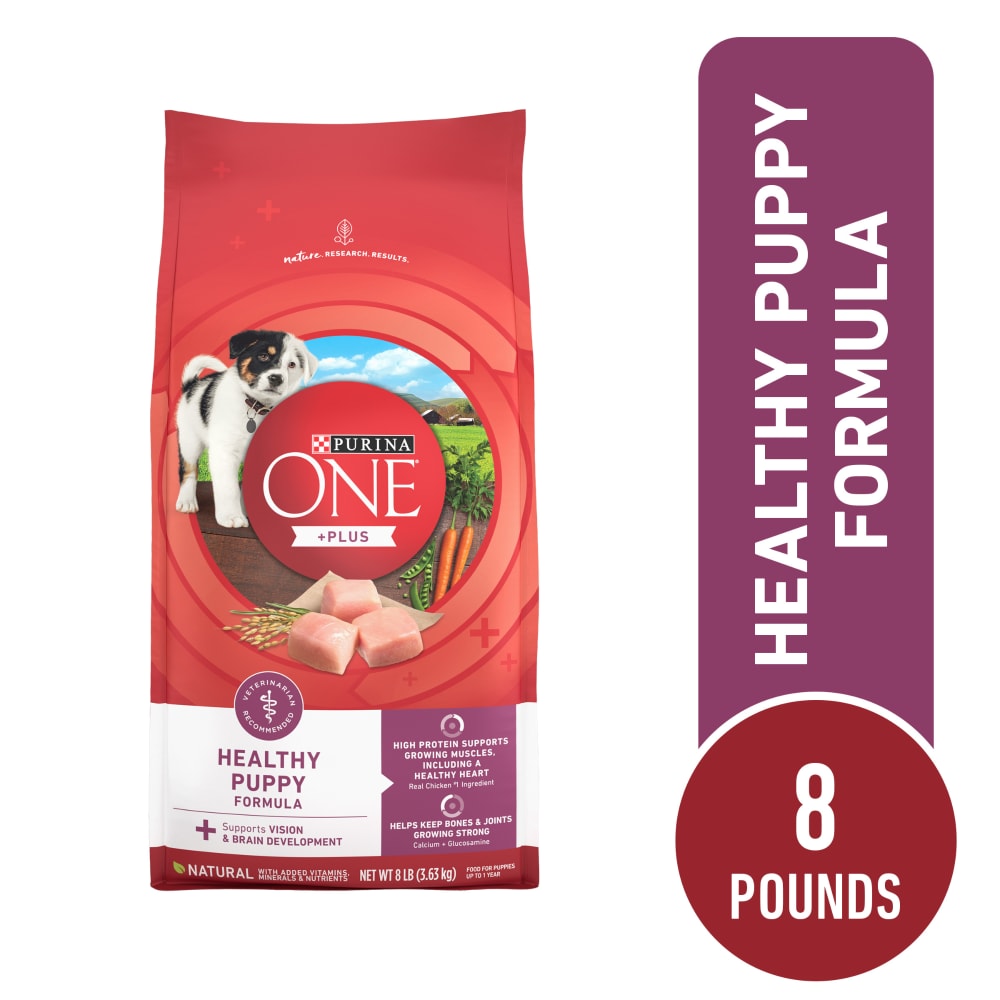 Purina ONE SmartBlend Healthy Puppy Formula Natural Dry Puppy Food
PURINA ONE® SMARTBLEND®
What Makes SmartBlend® Smart - it's inspired by a deeper understanding of dogs. An understanding that comes from our passion to explore possibilities in nutrition, and our desire to turn them into positive differences throughout your dog's life as he grows from a puppy to and adult.
SEE THE DIFFERENCES PURINA ONE SMARTBLEND CAN MAKE.
Muscles including Heart - Real chicken, the #1 ingredient, and other high-quality protein sources help build strong muscles, including a healthy heart.
Digestibility - Easily digestible nutrition with rice and out meal for your puppy's delicate stomach,
Skin & Coat - Omega-6 fatty acids, vitamins and minerals help give your puppy a radiant coat and healthy skin.
Immune System - A dual-defense antioxidant blend of Vitamin E & A and minerals zinc & selenium help support your puppy's developing immune system inside, while promoting healthy skin, his first line of defense on the outside.
Bones & Joints - Calcium and phosphorus help support growing bones and joints.
Bright Eyes - Vitamins E & A help promote bright eyes, a window to your puppy's health.
Dental Health - Crunchy kibble helps keep teeth clean and gums healthy.
Energy - Look for a positive change in your puppy's energy thanks to the high-quality nutrition of Purina ONE®
Taste - A combination of tender morsels and crunchy bites helps ensure he eats every bite for the complete and balanced nutrition your puppy needs.
---