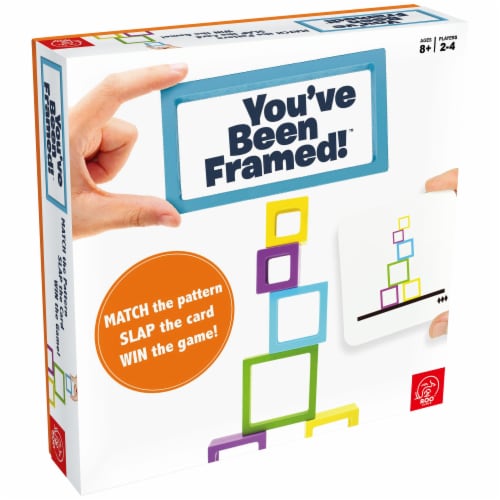 Hover to Zoom
Roo Games You've Been Framed! Stacking and Building Game
Product Details
Stack, nest and build patterns with You've Been Framed! Just deal the frames, flip the card, and match or build the pattern. But make sure the frames don't fall! With 4 levels of difficulty, all ages will have a blast at parties and game night. This family game is entertaining for kids, teens and adults! This tactile brain game improves visual recognition, spatial awareness and manual dexterity. Ages 6+.
Includes: 48 high-density wooden frames, 50 double-sided cards (100 patterns to play) and rules in English and Spanish.
Challenge the whole family to a framing frenzy! This party game allows 2-4 players for game night, parties, playdates and sleepovers.
Test your visual perception, spatial awareness and manual dexterity – all while having fun!
When a card is flipped over, be the first to arrange your 12 colored frames to match the pattern. Now slap the card to score. Be the first to score 10 cards and win!
---