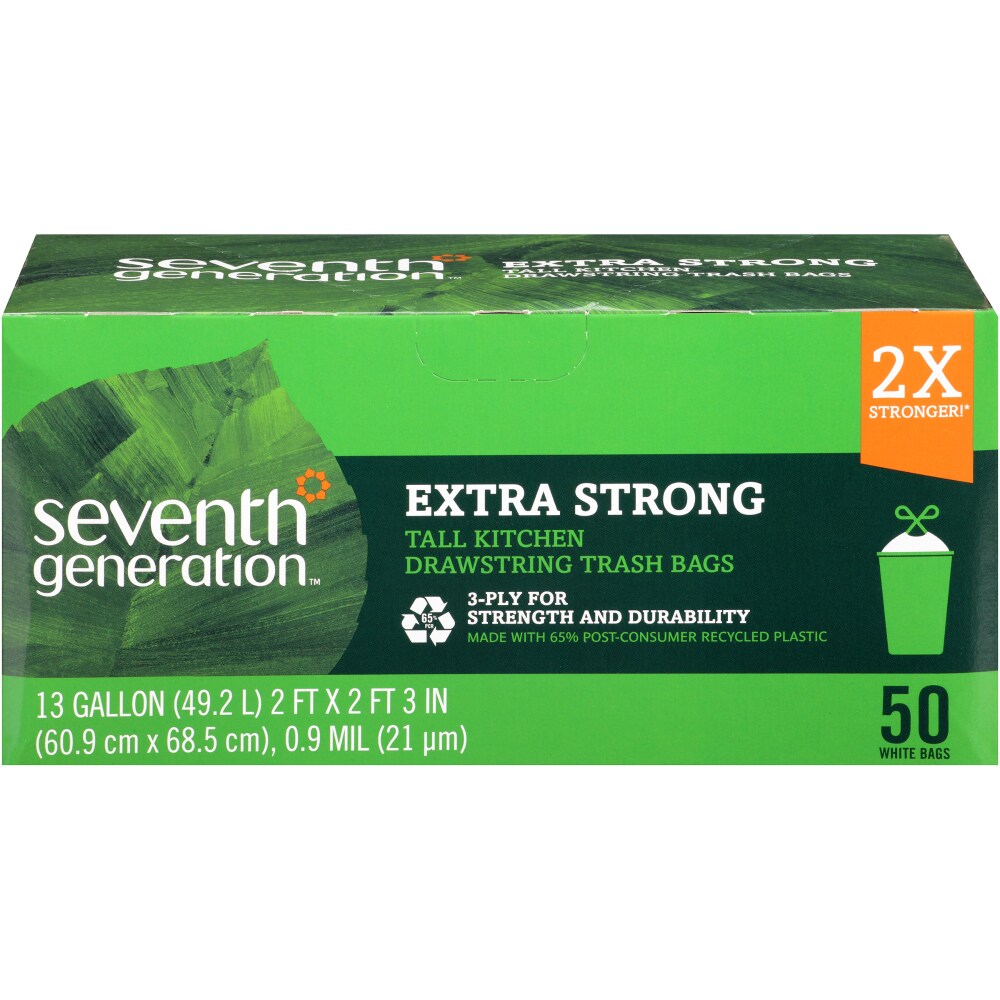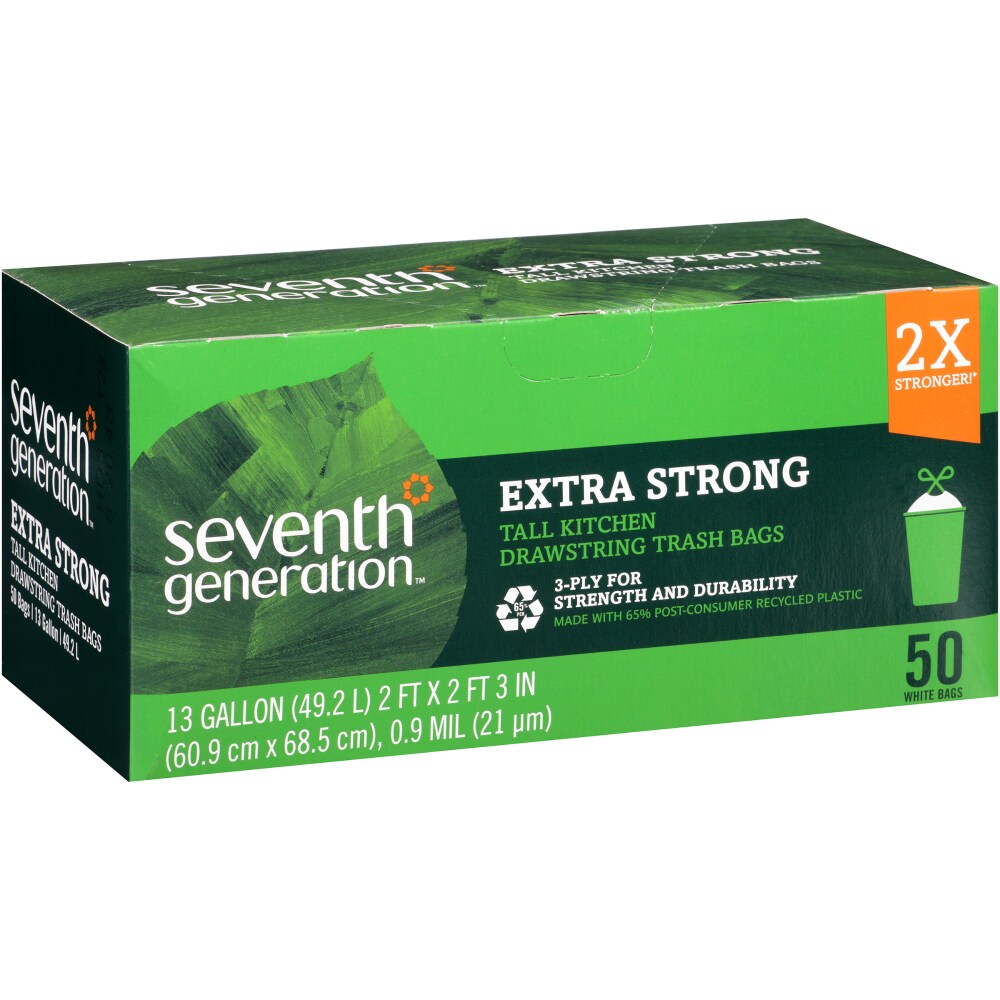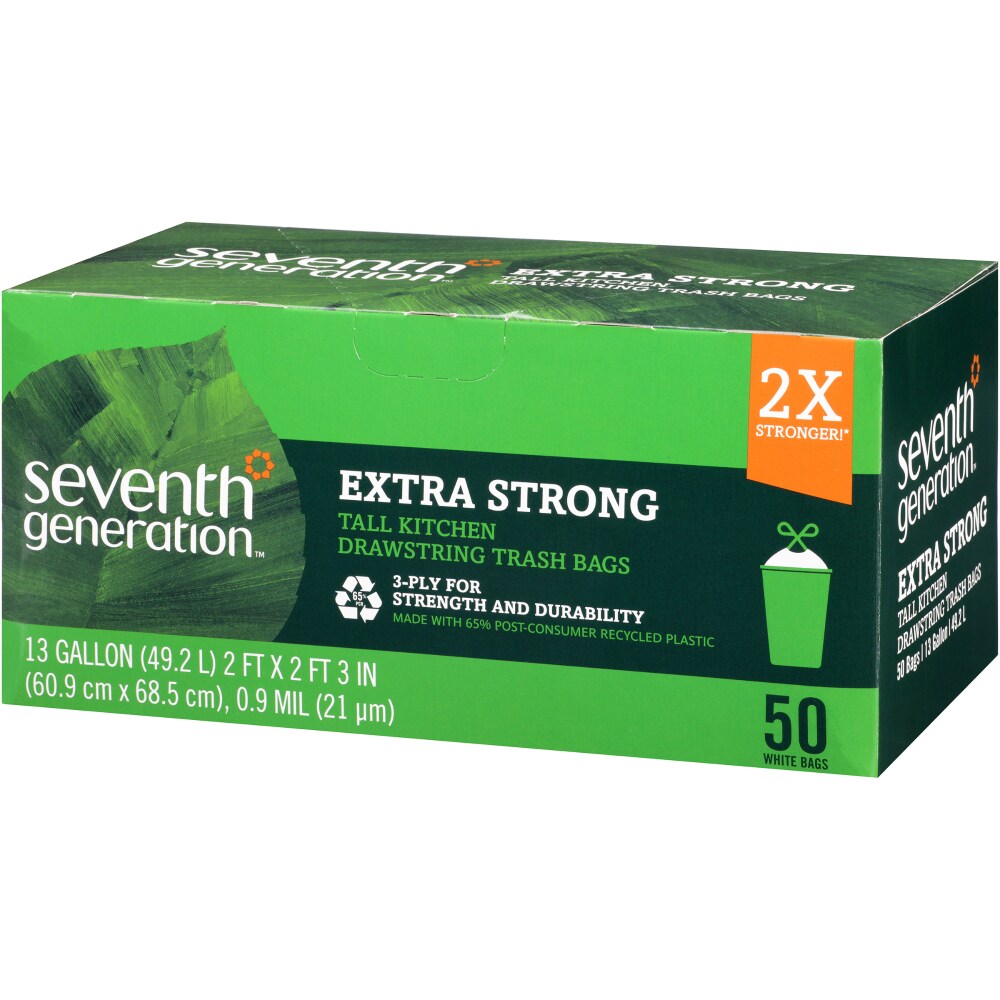 Seventh Generation Extra Strong Tall Kitchen Drawstring Trash Bags
---
Did You Know?
If every household in the U.S. replaced just one package of 50 count trash bags made from virgin plastic with 65% recycled ones, we could save
403,000 barrels of oil - enough heat and cool 23,000 U.S. homes for a year!
Caring today for seven generations of tomorrows™
Our Promise To You
It works
Greencore® 3-layer technology
Sandwiches recycled material between two layers of virgin plastic so these bags are tough and resistant to tearing.
It saves resources
Bags are made with 65% post-consumer recycled plastic
We care
We commit 1% of each employee's time to volunteering in our community.
---