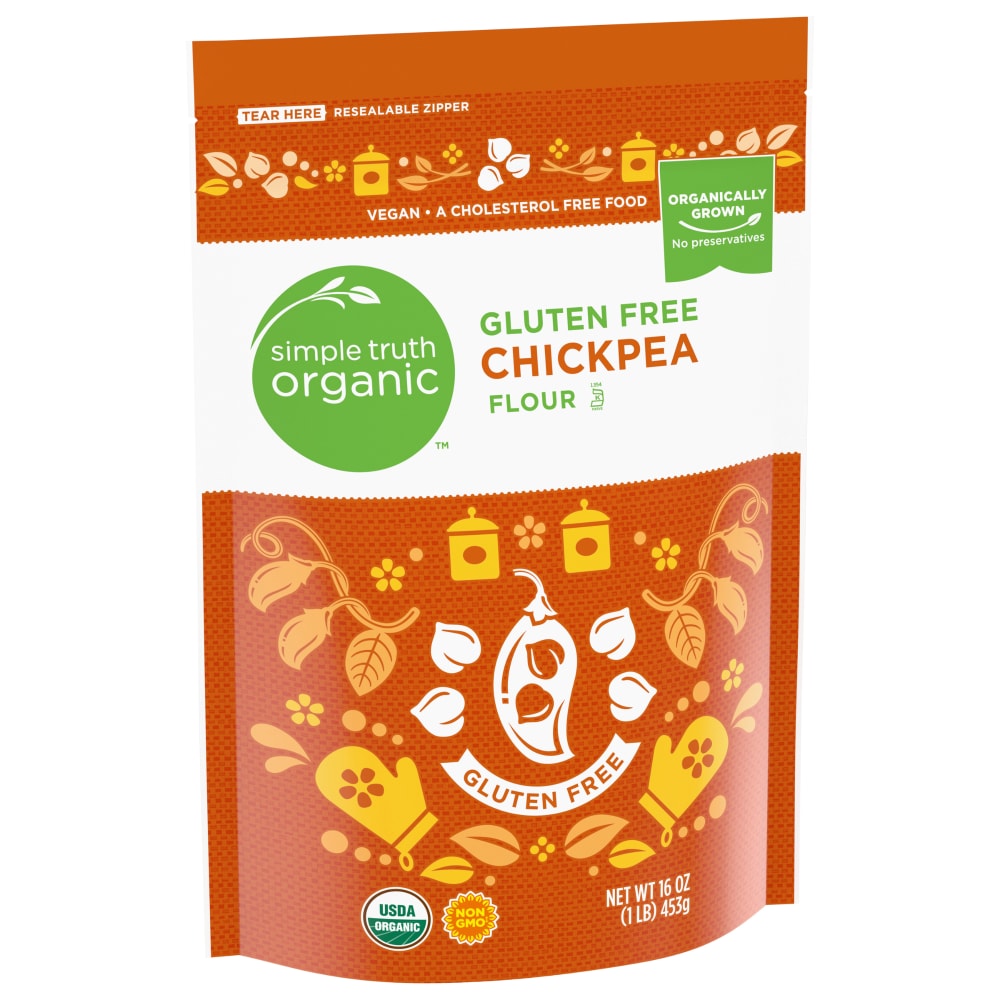 Simple Truth Organic™ Chickpea Flour
---
Alternative Flour Power!
Q: What makes our chickpea flour such a great option?
A: Made from powdered chickpeas (garbanzo beans), our Simple Truth Organic™ Chickpea Flour is gluten free and vegan. This wonderfully versatile flour alternative has a slightly nutty flavor and is ideal for use in both sweet and savory dishes. Try it as a thickener, as a binder, in batters or in baked goods.
Gluten Free
USDA Organic
No Preservatives
A Cholesterol Free Food
Non-GMO
Kosher
---