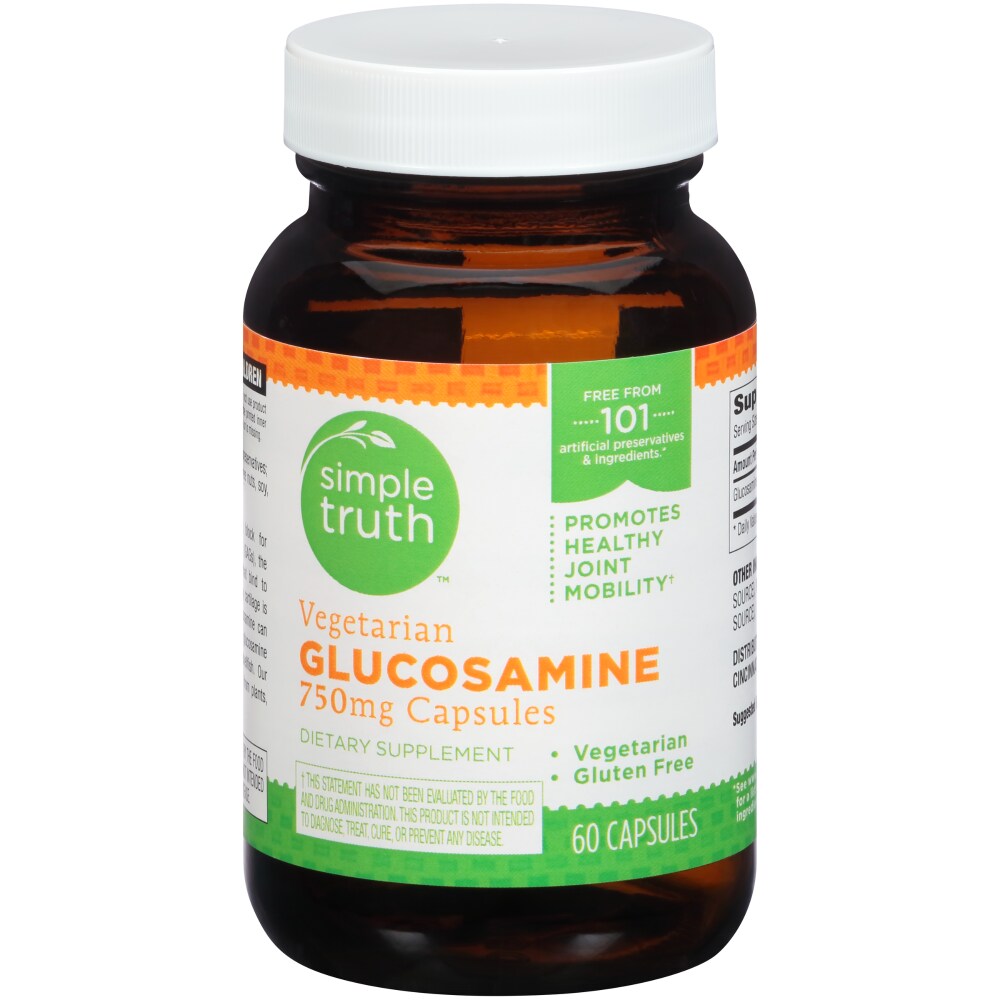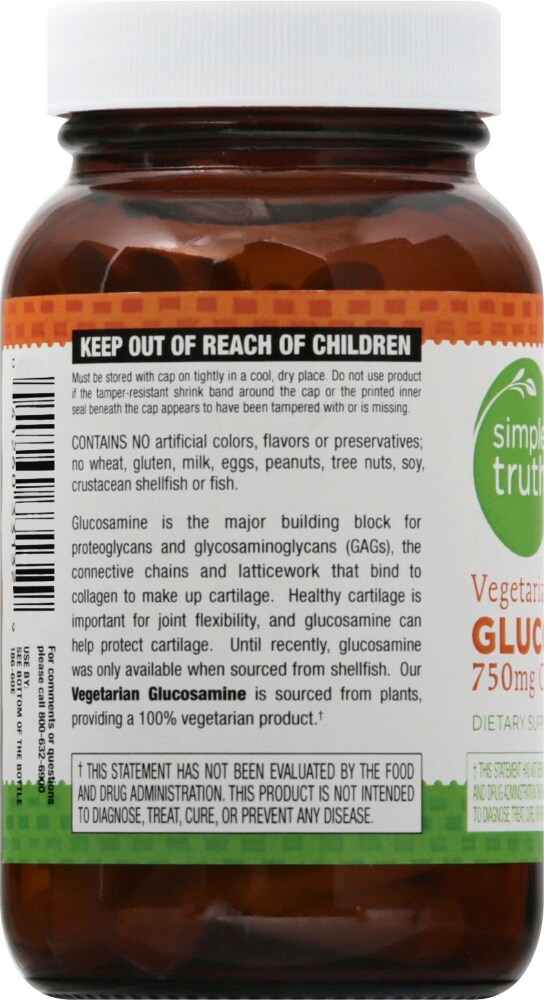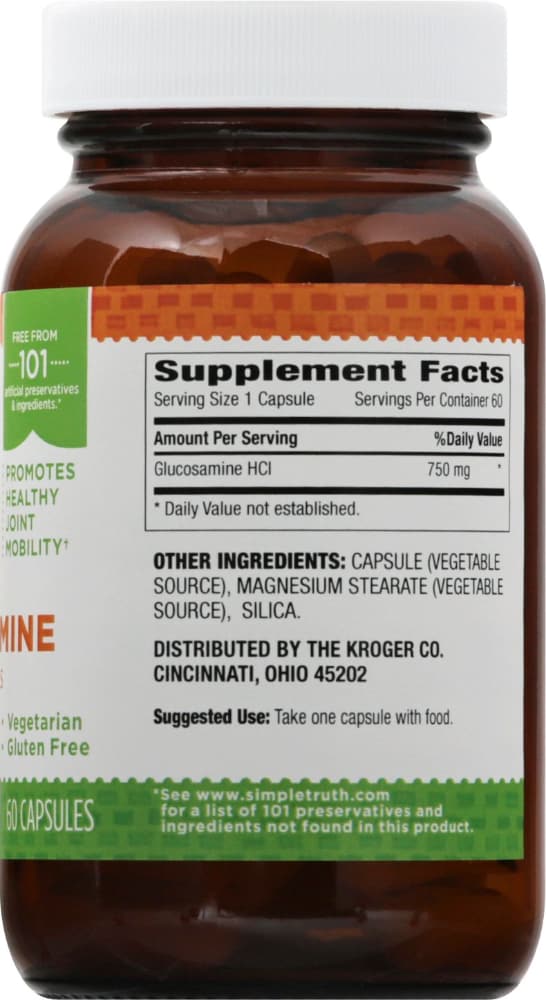 Simple Truth™ Vegetarian Glucosamine Capsules 750mg 60 Count
---
Glucosamine is the major building block for proteoglycans and glycosaminoglycans (GAGs), the connective chains and latticework that bind to collagen to make up cartilage. Healthy cartilage is important for joint flexibility, and glucosamine can help protect cartilage. Until recently, glucosamine was only available when sourced from shellfish. Our Vegetarian Glucosamine is sourced from plants, providing a 100% vegetarian product.
Free From 101 Artificial Preservatives & Ingredients
Promotes Healthy Joint Mobility
Vegetarian
Gluten Free
*These statements have not been evaluated by the Food and Drug Administration. This product is not intended to diagnose, treat, cure, or prevent any disease.
---