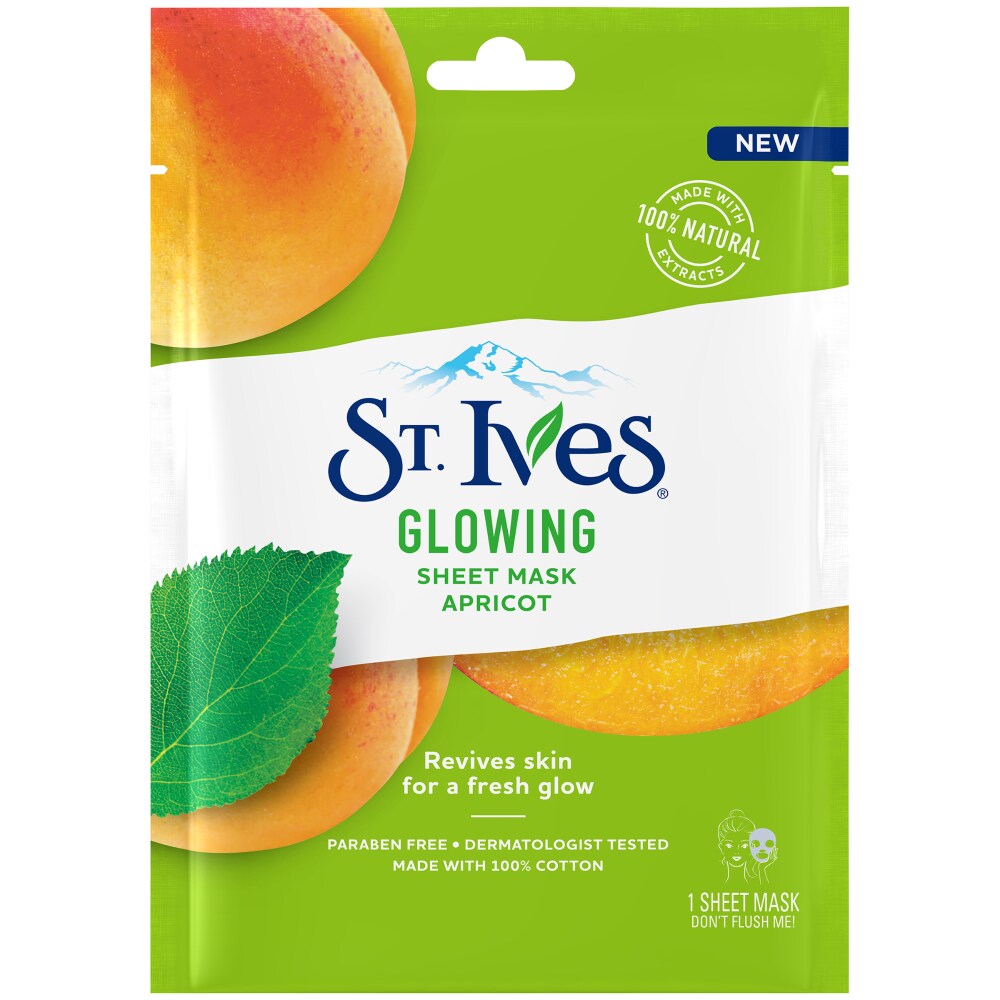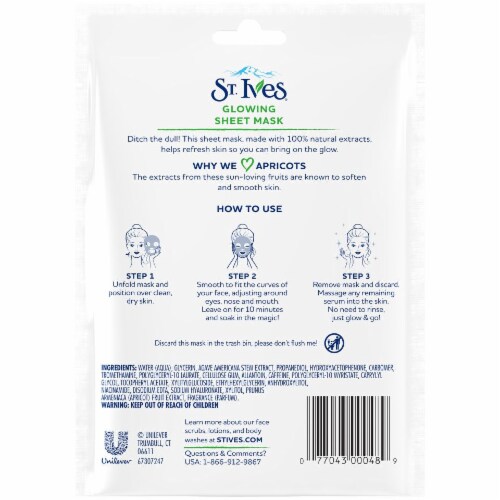 St. Ives Glowing Apricot Sheet Mask
---
Ditch the Dull!
From the brand that brought you the apricots that you know and love, St. Ives apricot sheet mask revives skin for a fresh glow. Made with 100% natural extracts like apricot extract, this sheet mask helps freshen skin so you can bring on the glow. We love apricots! We know these fuzzy fruits well. The extracts from these sun-loving fruits are known to soften and smooth skin.
Paraben-Free
Dermatologist Tested
Made with 100% Natural Cotton& 100% Natural Extracts
One Time Use Only. Discard Mask in Trash Bin. Please Don't Flush Me!
---