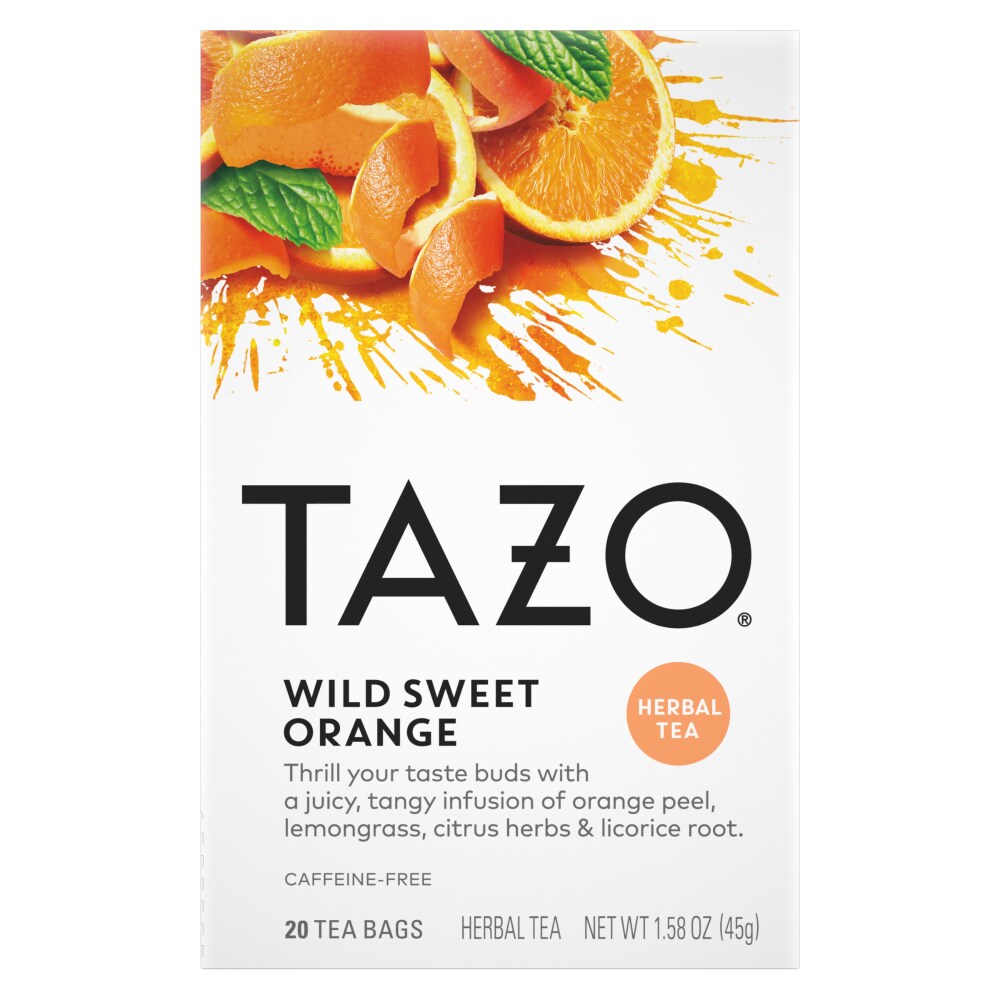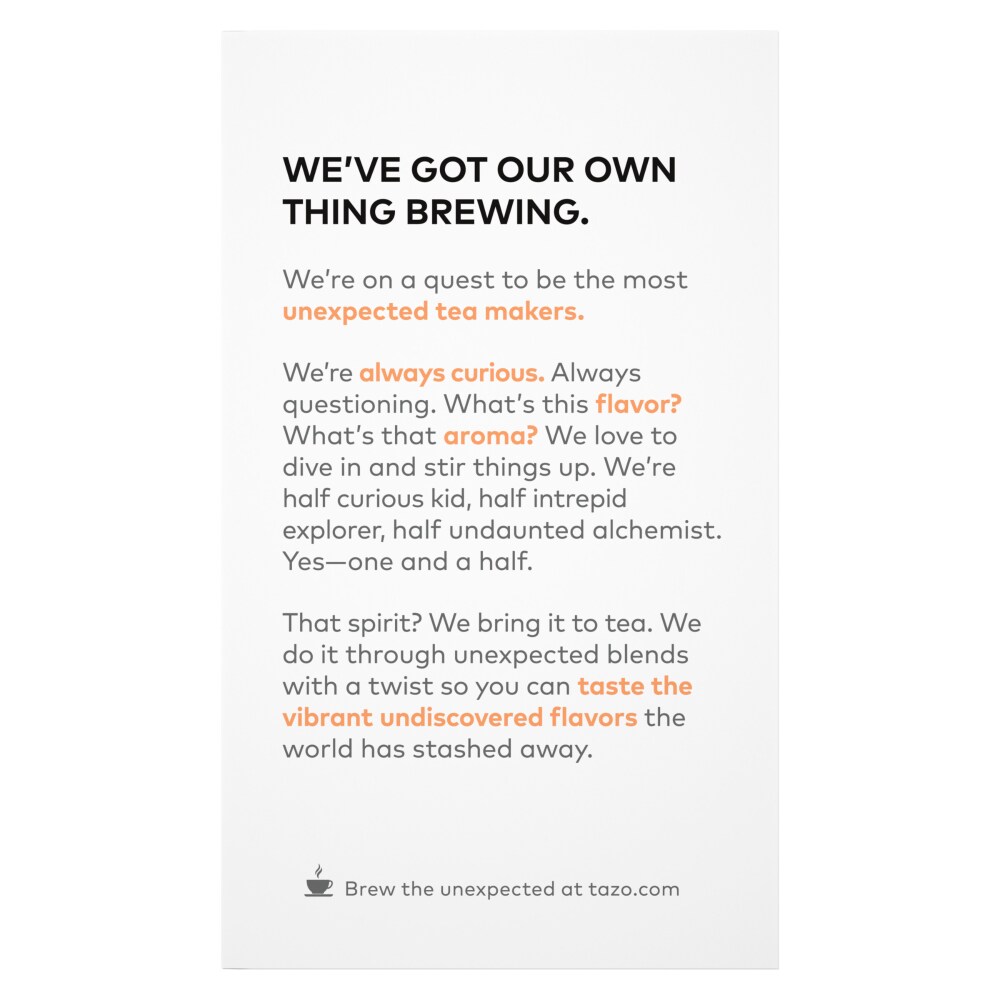 Tazo Wild Sweet Orange Herbal Tea Bags 20 Count
1.58 oz
UPC: 0079452220034
Purchase Options
Located in Aisle 5 in Your Store
---
With an herbal infusion of citrus herbs, orange peel, lemon grass and licorice root, Tazo Wild Sweet Orange Herbal Tea offers a juicy, refreshing cup packed with bright flavor. At Tazo, we believe each cup should add a little joy to your day.
The deliciously tangy herbal tea bags are unsweetened and offer a caffeine free tea!
A vibrantly flavored tea with a summery sensation.
Tazo Wild Sweet Orange Herbal Tea Bags are flavored tea bags containing a juicy herbal tea that is unsweetened.
A flavored tea of orange peel, lemongrass, citrus herbs & licorice root tea with an elegant note of tangy hibiscus tea.
From our expertly sourced range of herbal teas, this variation has been quality tasted to thrill your senses.
With Tazo Wild Sweet Orange, you can make an excellent hot tea or a surprisingly delicious iced tea.

---