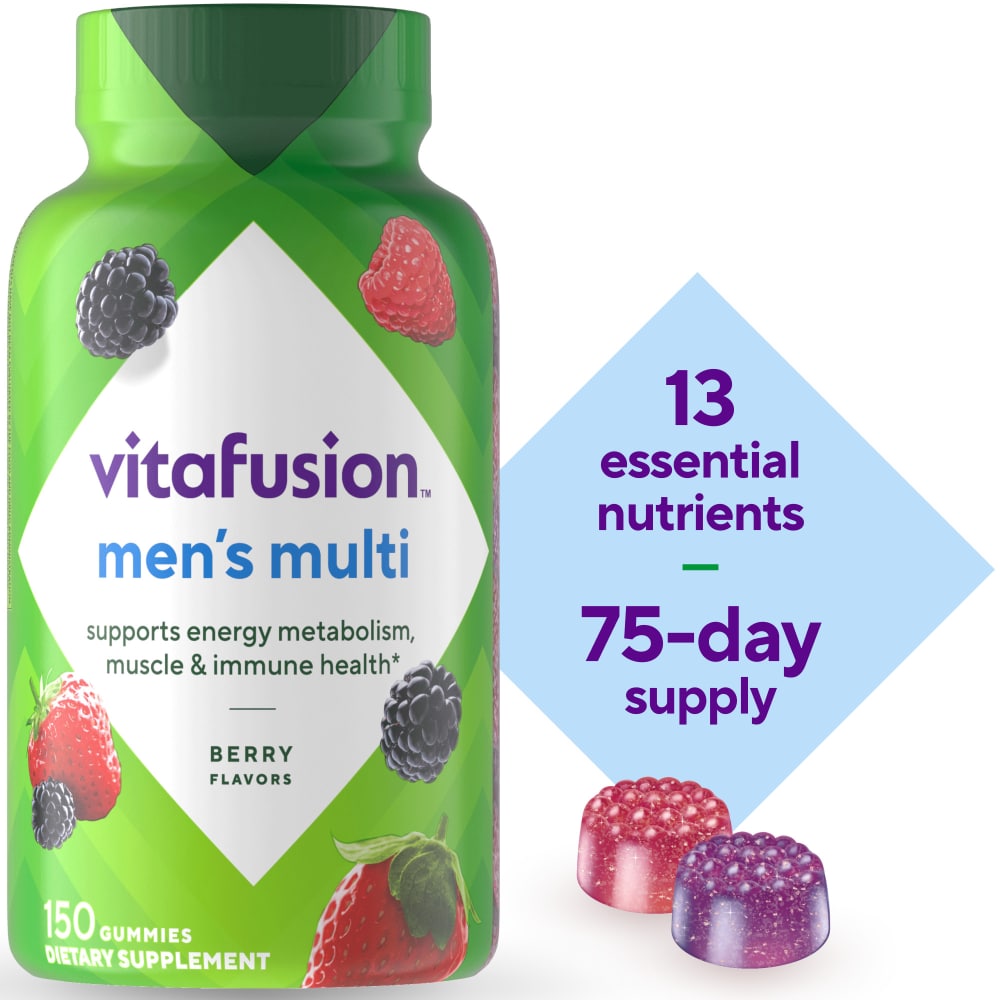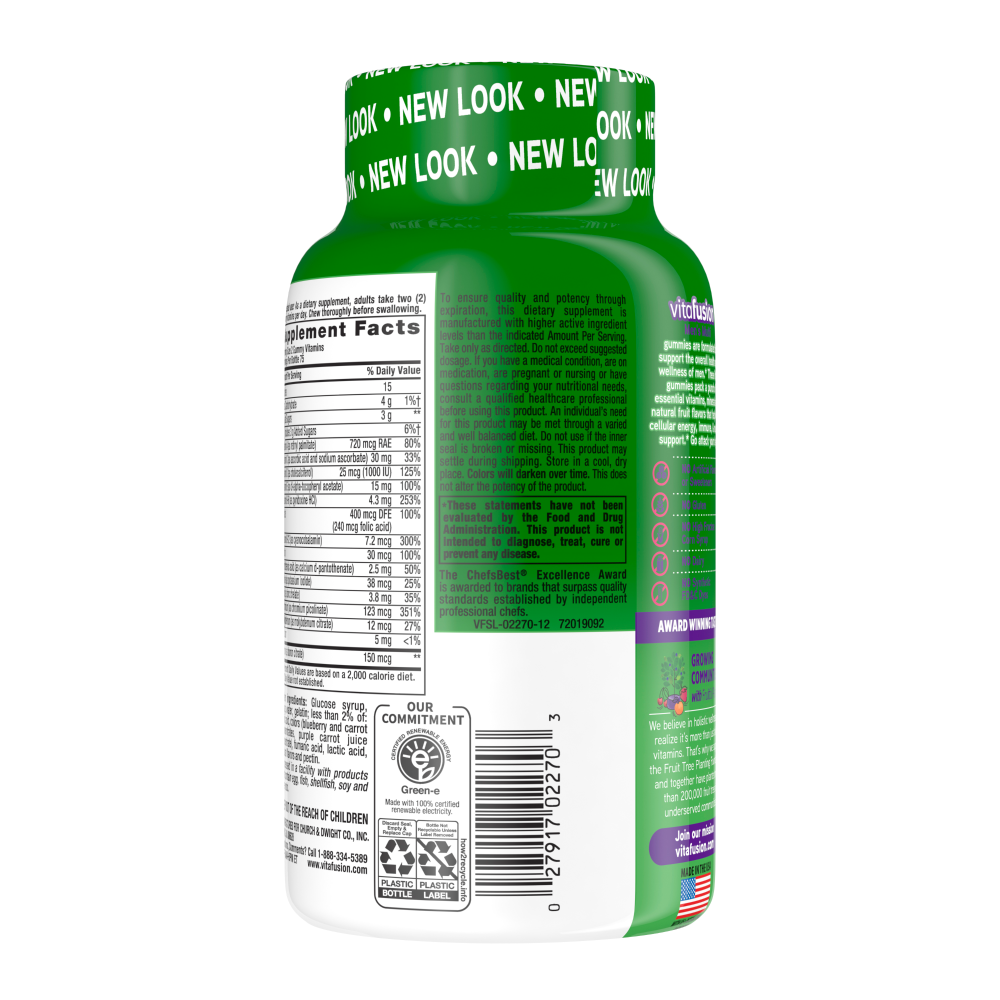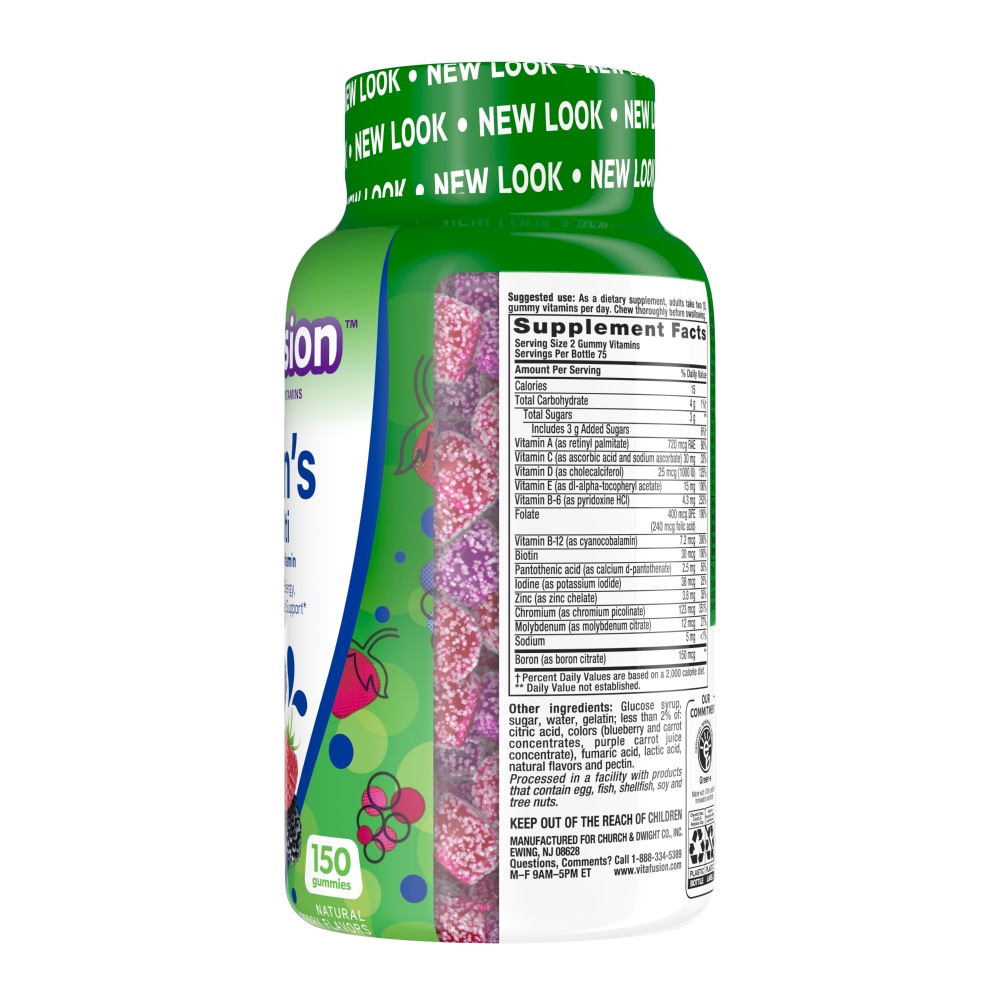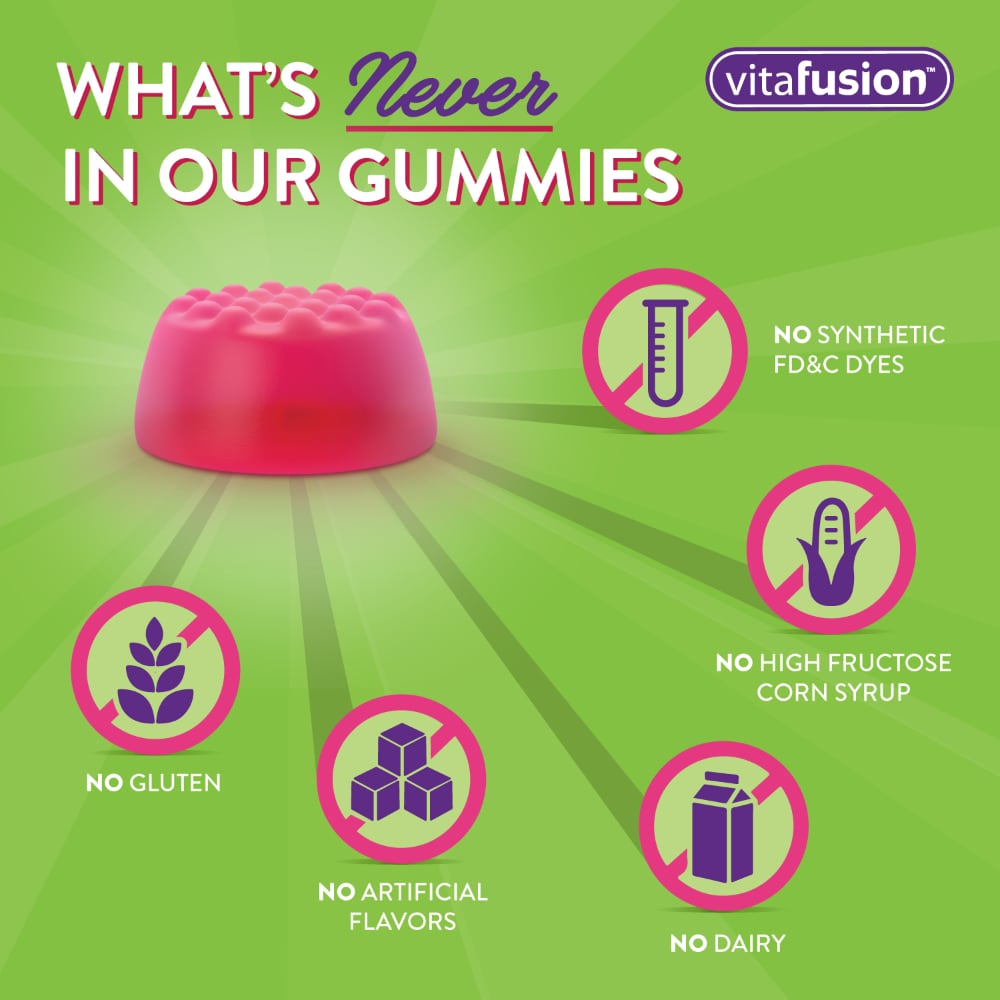 Vitafusion Men's Natural Berry Flavored Multivitamin Gummies
Purchase Options
Located in Aisle 13 in Your Store
---
Men's multivitamin provides a complete gummy multivitamin that has been specially formulated to address the health needs of men. These delicious gummies combine essential vitamins and minerals with natural fruit flavors.
Nohigh-fructose corn syrup
Noartificial sweeteners
Nodairy
Nosynthetic (FD&C) dyes
Manufactured with 100% certified renewable energy.
2 Gummies Provide:

Excellent Source of Vitamins A, C & D
Lycopene 2mg
Energy Metabolism Support

Powers Cellular Energy
Immune Support
Muscle Support
Gluten Free
*These statements have not been evaluated by the Food and Drug Administration. This product is not intended to diagnose, treat, cure, or prevent any disease.
---