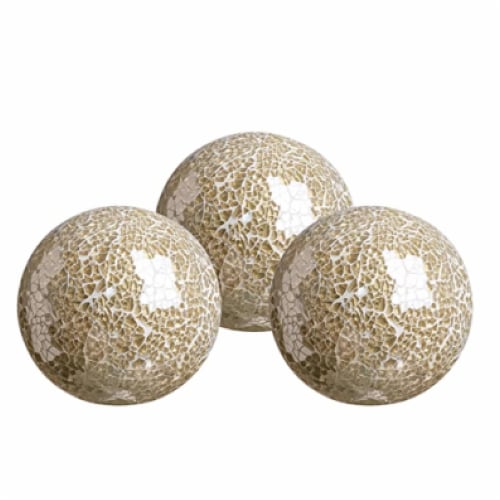 Hover to Zoom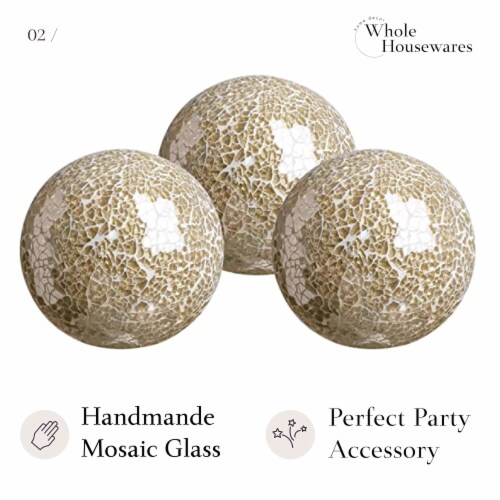 Hover to Zoom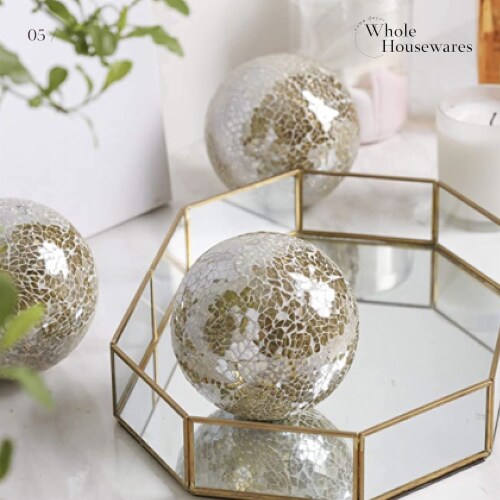 Hover to Zoom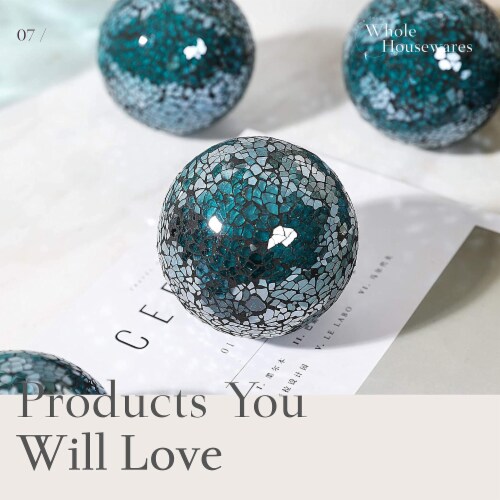 Hover to Zoom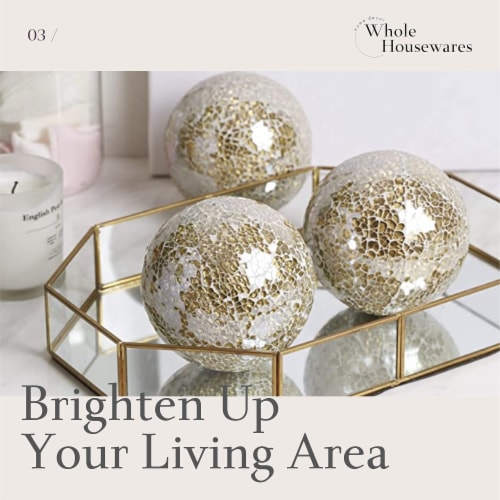 Hover to Zoom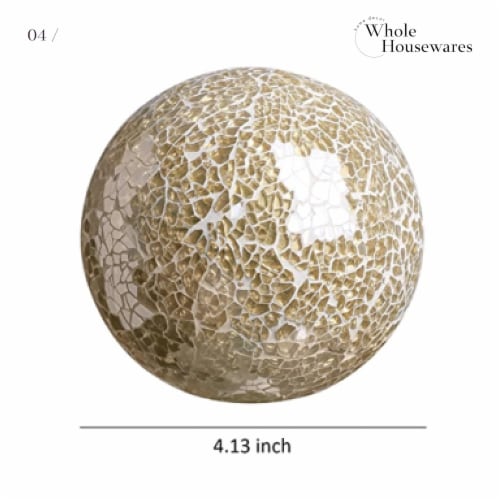 Hover to Zoom
WHOLE HOUSEWARES | Glass Mosaic Orbs | Set of 3 | 4 Diameter | Black Silver
8.46 H 17.72 L 2.36 W
UPC: 0064524969851
This selection is unavailable. Please choose another option.
Product Details
Brand: WHOLE HOUSEWARES
Features:
Why not try something different for your next event and pick up a few of our colorful glass spheres You can place them in bowls, vases, or baskets to create a modern display that is sure to be a conversation starter.
Available in a variety of colors, these glass mosaic spheres can be mixed and matched. Choose from our selection of clear glass vases, pots, and containers to hold the spheres and highlight any occasion.
You can create unique centerpieces with our decorative glass mosaic sphere. No matter what your style is, we have the perfect solution for you.
Glass globes are perfect for adding a touch of elegance to any occasion. Durable and hand made with a quality mosaic finish, these are perfect for home and office decorations.
Gift these to family and friends for housewarming parties or any special occasion.
---